Virus Vector Icons
Virus Vector Icons
Covid-19 is big disease in the world and many of people has become victim of this virus, here we are offering you coronavirus col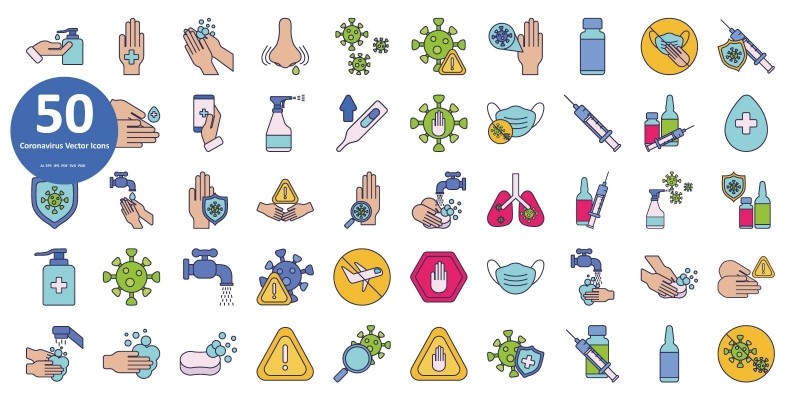 Overview
50 Coronavirus Vector Icons
Covid-19 is big disease in the world and many of people has become victim of this virus, here we are offering you coronavirus color icons, which can be used in your medical or awareness project related covid-19 or coronavirus.   
This Icon Set composed with


Different Formats: AI, EPS, PDF, PNG, SVG, JPG Formats
PNG and SVG of every single icon available
Layered and Grouped.
You can Modify and resize easily.
You can change colors or style easily
48×48, 64×64, 128×128, 256×256, 512×512, PNG Format of every single icon available in this pack.
If you need help regarding Icons pack, or want to custom icons, you can contact us via email  "[email protected]"
Other items by this author