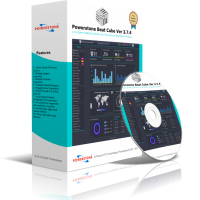 Beat Cube Automated Online Beat Selling Script
An automated online beat product selling shopping cart with CMS and admin dashboard to create your own beat store in minutes
Overview
INTRODUCTION
Thanks so much for your interest in Beat Cube, let's do some introduction, so what is Beat Cube? Okay, Beat Cube is an automated beat selling software made for sound engineers who love to sell their beats and sound loops/kits to other sound engineers or artists online.
Beat Cube makes your work easier for you by automating your Business while you focus on your beat creation projects.
It also comes with a fully packed website features that makes you run your online beat selling business with ease, with Beat Cube you don't need 3rd party apps or services like Google Analytics or an expensive newsletter service provider to keep track of your website/customers and sales, Beat Cube ships with everything a modern website needs in order to manage it's contents.
Why do you need Beat Cube as a beat seller/maker?
Beat Cube is the most cost effective way of running your beat selling business, you don't need any monthly subscriptions of any kind apart from your web hosting and domain renewal cost that will come from your chosen hosting service provider.
The price for Beat Cube is a one time fee with no renewal cost except for custom themes that you may want, also the Beat Cube software updates are completely free for a lifetime.
So with these you can now say good bye to the days you used to send beats to other engineers and artists by email!!
DEMO VERSION
DEMO CREDENTIALS FOR ADMIN:
Username: demo
Password: demo
Demo link: https://beatcube.powerstonegh....
For the user side you can sign up yourself to test it.
Features
Instant Beat Product Download
Automated PayPal Payment
Automated Bitcoin Payment with Blockchain API
Automated Mobile Money Payment (Ghana Only)
Internal Crediting system (Virtual wallet)
Upload Unlimited Beats & Sound Kits
Pure PHP coded with comments, no encryption, easily customizable
Powerful Audio Player With audio controls in beat Store
Admin can create up to 4 License Packages
Beat Like System
Beat Comment System with emojis
Genre Follow Feature for users
Newsletter for visitors
Well Secured System
Mini Weekly Beat Charts
Powerful Shopping Cart with coupon system
14 currencies supported
Fully Mobile Friendly
Multiple Themes (You can order a custom theme too)
Multiple Languages (You can easily add your own language)
Create Email Templates
CMS System
Beat page QR Code Generator plus social buttons for easy page share
SMS Alert System
Customer review system with star ratings
Smart System Settings
Internal Analytics To Show Beat plays and user activity on site
Alexa rank and country rank checker with store screenshot
SMTP Email Support
Smart Newsletter System
World Class Messaging System
Notification Header
Error Logging System
Self Diagnostics System
Application Server Monitor
Affiliate System
Pay Affiliates by percentage commission
Add Affiliate banners with social share
Login History Tracker
Smart Installer Wizard
1 Click Auto-update
New version change log viewer
SEO Friendly links with meta data
PayPal Sandbox Mode
Spam Control Feature
Sleek Admin Dashboard
Automatic PDF Invoice generator
User Management System with "Last Seen" Feature
Multiple Administrator Feature
og attribute optimized
Well Explained Documentation
These and many Other Features
Requirements
PHP version 7.0.0 or higher
MySQL verison 5.0 or higher
Apache or CloudLinux Server
mbstring extension
mysqli extension
zip extension
gd extension
function_exec (Optional)
Cron job (Important)
Instructions
Download your copy of the script after purchase
Use the codester messaging system to contact us for your license key, you will need it during installation, for extended license buyers please let us know when you contact us so that we can give you the appropriate license key, extended license can be used to install Beat Cube 5 times therefore you will receive 5 licenses when you purchase the extended license.
Upload the contents of the "app" folder onto your server
Make sure to create a database, then access your URL in your browser
Provide the required credentials and hit install, remember to read the documentation to know what are required on the installer form if you get confused!
You can also watch the installation tutorials from YouTube above.