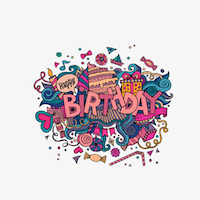 Birthday Wishes - iOS Source Code
This is an excellent birthday greeting card making app.
Overview
This app has a very good background picture of the greeting card. Users can make their own satisfactory birthday greeting cards according to their own preferences, and bring their friendship blessings to their friends.
Features
Use your favorite photos, choose your favorite style, and make it easy to just make a birthday card
Instructions
Deploy the project to Xcode, then modify the project according to your own requirements, and upload to the App Store