Notes - Android App Source Code
Notes Providers you to save notes for memory and also save your daily thoughts.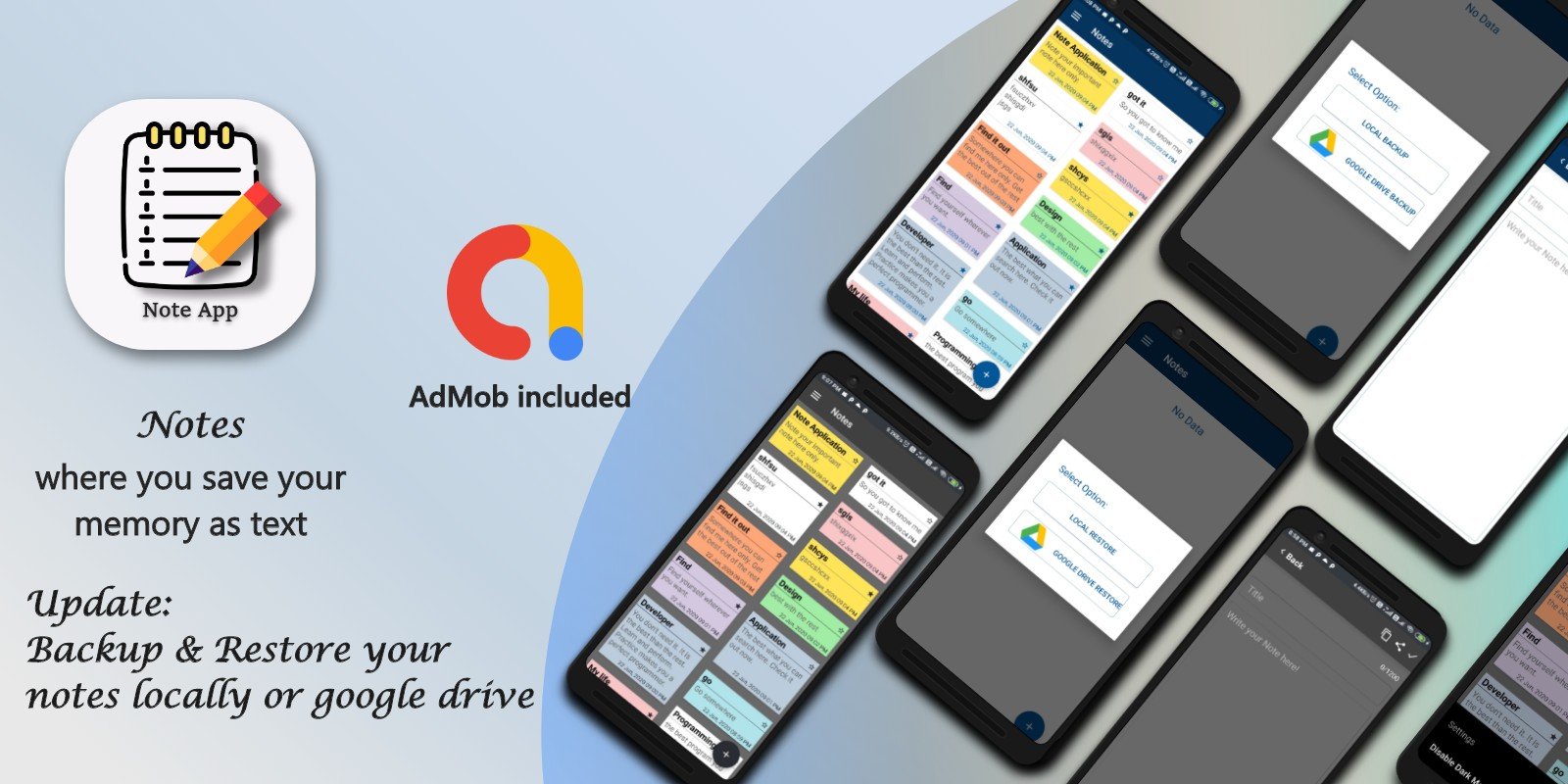 Overview
Providing you a simple solution for saving your daily thoughts. You can save as many as characters with the title. You can easily share via message, WhatsApp, emails etc. When you save your notes you can easily edit, change its theme colour, share and also bookmark them easily. And you can easily delete the note.
There is an option for set reminder on calendar. You can also see your bookmarked notes at one place.
Demo App url link:
https://drive.google.com/file/...

Features
Share notes
Change Theme colour of notes
Use application in Dark mode and light mode.
View Bookmarked notes at one place.
Use inbuilt mobile calendar option for set reminder and events.
Requirements
 Android Studio
 Android Device
Instructions
Open application
Click on add button.
Write your note
Save the Note.(You can share and copy the notes here)
List will be shown in the homepage.
Bookmark your special note.
You can see your notes in the navigation panel.
You can also change the themes of the background list.
You can use the app in the dark mode and light mode.
you can also use the inbuilt calendar of the app available at the navigation panel..