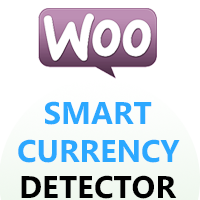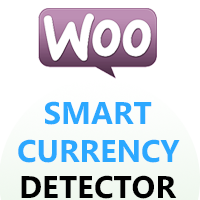 Smart Currency Detector - WooCommerce Plugin
Smart Currency Detector - WooCommerce Plugin
Smart Currency Detector is a WordPress plugin for WooCommerce that automatically displays your products in the customers currency.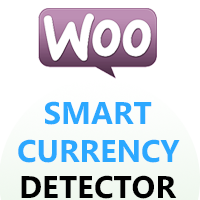 Smart Currency Detector - WooCommerce Plugin
Smart Currency Detector is a WordPress plugin for WooCommerce that automatically displays your pr...
Overview
---
Smart Currency Detector est un plugin WordPress pour WooCommerce
Solution TOUT-EN-UN pour les acheteurs, les vendeurs, les vendeurs multiples, les marchés.
Expérimentez simplement le meilleur plugin de conversion de devises et de détection de devises.
Compatibilité
WCFM (Gestionnaire Frontend WooCommerce) 
WC Vendors multi vendors plugin
Tous les thèmes par exemple [SHOP2GO] 
Support rapide 
Tous les jours, nous fournissons un délai de 12 heures pour répondre à toutes les requêtes, même dans notre emploi du temps le plus chargé. Tout ce que vous avez à faire est de nous contacter via notre forum de support   ou WordPress.org .
Retour d'information
Nous prenons les commentaires très au sérieux et réagissons en conséquence!
N'hésitez pas à le faire via notre page de commentaires sur les sites Web ou via notre page Wordpress , merci.
Vraiment fier de servir et d'améliorer WooCommerce, Dokan, WC Vendors, WCFM.
Features
Indiquez le nombre de devises utilisables pour vos différents rôles
Définir un prix spécifique pour chaque devise donnée
Arrondir le prix converti à votre convenance
Détection automatique de la devise cible en fonction de l'utilisateur final
Sélection manuelle de la devise cible effectuée par les utilisateurs finaux de votre site Web
Personnaliser les noms des devises étrangères, Formats, symboles, signes, marques
Utilisateurs aux rôles et restrictions des rôles
Approximer le prix des produits
Activer le paiement avec plusieurs devises
Autoriser la mise à jour automatique du taux de change
Les taux de change sont récupérés de Yahoo Finance Ils sont donc toujours mis à jour
Définir l'heure de mise à jour des taux de change
Définir la position pour chaque devise
Formater / renommer vos devises
Définissez votre cible de devise préférée (par exemple, détection automatique)
Widget utilisateur final
Permet d'ajouter un nombre décimal
Définir le nombre de décimales
Activer / désactiver le prix par devise
Convient aux sites multi-fournisseurs (par exemple, vendeurs de WC, Dokan)
Simplification de l'interface utilisateur des créations de produits pour plusieurs devises
Mobile friendly
Remplacer le prix original
Traductions
Prend en charge tous les navigateurs modernes
Requirements
WooCommerce (nécessite au moins 2.3.13)
WordPress (nécessite au moins 2.9.2)
Instructions
Une fois installé, aucun ajustement n'est requis!