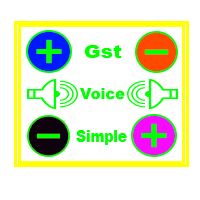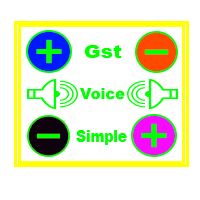 Voice GST Calculator - Android Source Code
Voice GST Calculator - Android Source Code
Voice GST Calculator + Admob Integration + Easy Reskin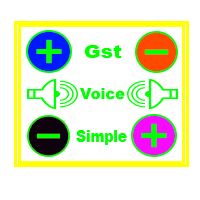 Voice GST Calculator - Android Source Code
Voice GST Calculator + Admob Integration + Easy Reskin
Overview
Calcuate GST Tax on the go along with other mathematical calculations. GST Calculator Tool is simple, easy to use and the quickest way to calculate Goods and Service Tax (GST) on sales or purchase of goods or services.
Re-Skin Available.
Contact  Mail :- [email protected]
Features
Embeded GST calculator with simple calculator for quicker calculations
Easy and quick to Add or Remove the GST from given amount
GST Calculation Box appears when clicked on GST Rates.
Addition, Subtraction, Multiplication and Division along with GST Calculations
Scrollable calculation view to keep watch on what you are calculating
Smart Admob Ads
Requirements
Android Studio
Admob Ads Ids
Instructions
All Instructions are available in zip file.