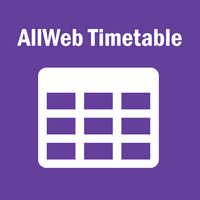 AllWeb Timetable - Schedule Calendar PHP
Responsive schedule calendar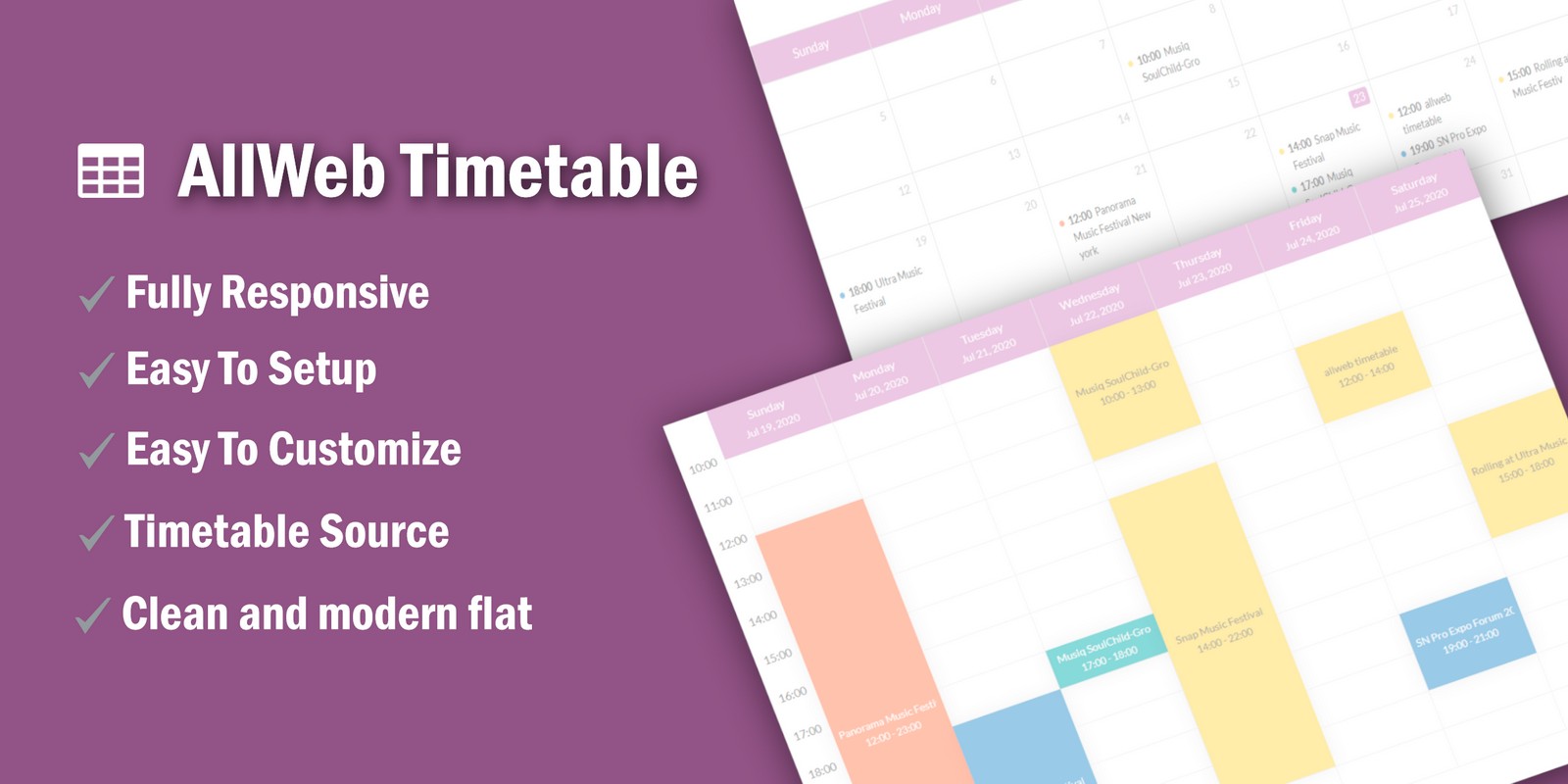 Overview
AllWeb Timetable is a responsive schedule calendar with
clean and modern flat interface. It is very easy to use yet gives
plenty of features and styling options. You can use it for any kind of
schedule or events calendar.
DEMO
Url : https://timetable.allweb.app/a...
User : admin
Pass : admin   
Features
Fully Responsive
Allweb Timetable is fully responsive and mobile friendly. It display fine on mobile devices.
Easy To Setup
It is so easy to use Allweb Timetable. Just include some css and js files, then display the calendar by html shotcode.
Easy To Customize
There are options for you to customize the timetable like show/hide navigation, start on monday or sunday.
Timetable Source
You can manage timetables in json file or feed your database via php file with ajax.
Layouts
There are 3 layouts for your choice: month, week and list.