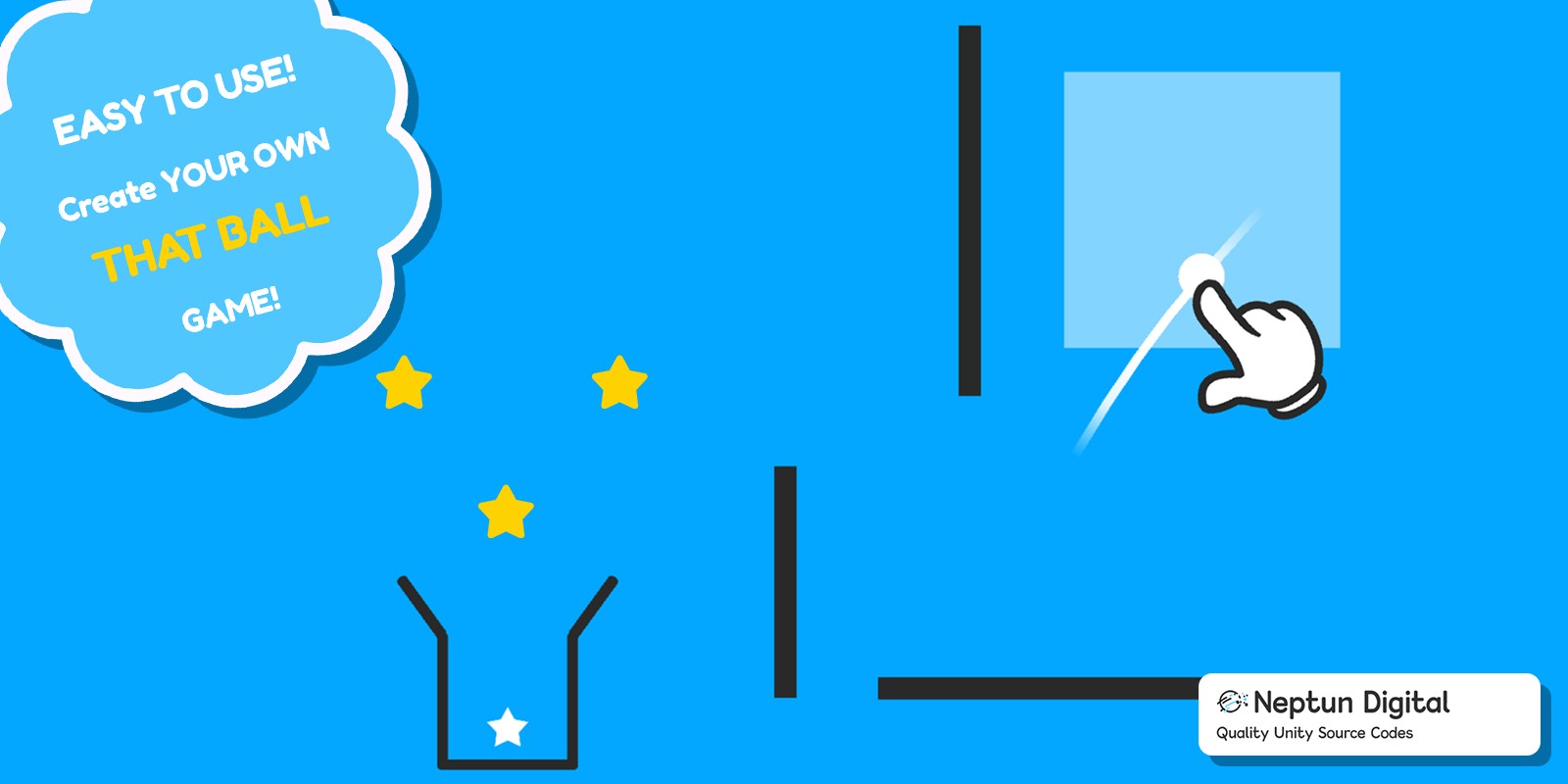 Overview
That Ball is a unique 2D game template that anyone can enjoy! You have to drag on the gray square to shot the ball into the box. Are you ready to edit this brain teaser?
How to play?
On mobile: Drag on the screen to shot the ball
On desktop//web: Drag with mouse on the screen to shot the ball
Collect the coins and unlock new balls.
Credits:
Background Music by Eric Matyas: https://soundimage.org
Sound Effects: https://freesound.org, http://soundbible.com 
Graphic elements: https://www.freepik.com/
Features
Addictive gameplay: challenging gameplay
Amazing visual effects: particles, animations, color themes
Simple shop with 24 different balls
Coin system: collect stars through levels
Increasing gameplay difficulty: over 180 tested levels
Well commented code
Shop, Settings popups
Optimised for mobile and tablet devices
Well commented and clean code
Easy customisation
Basic Menu with responsive UI
Works on all platforms:PC, MacOS, iOS, Android, WebGL
Requirements
Unity 2017.4.35f1 or higher.
Instructions
The game is very easy to reskin and setup.
Documentation in included in the project.