Ring Defender Unity Project
​Ring Defender is a really addictive and unique hyper casual game where you have to defend your ring and collect gems!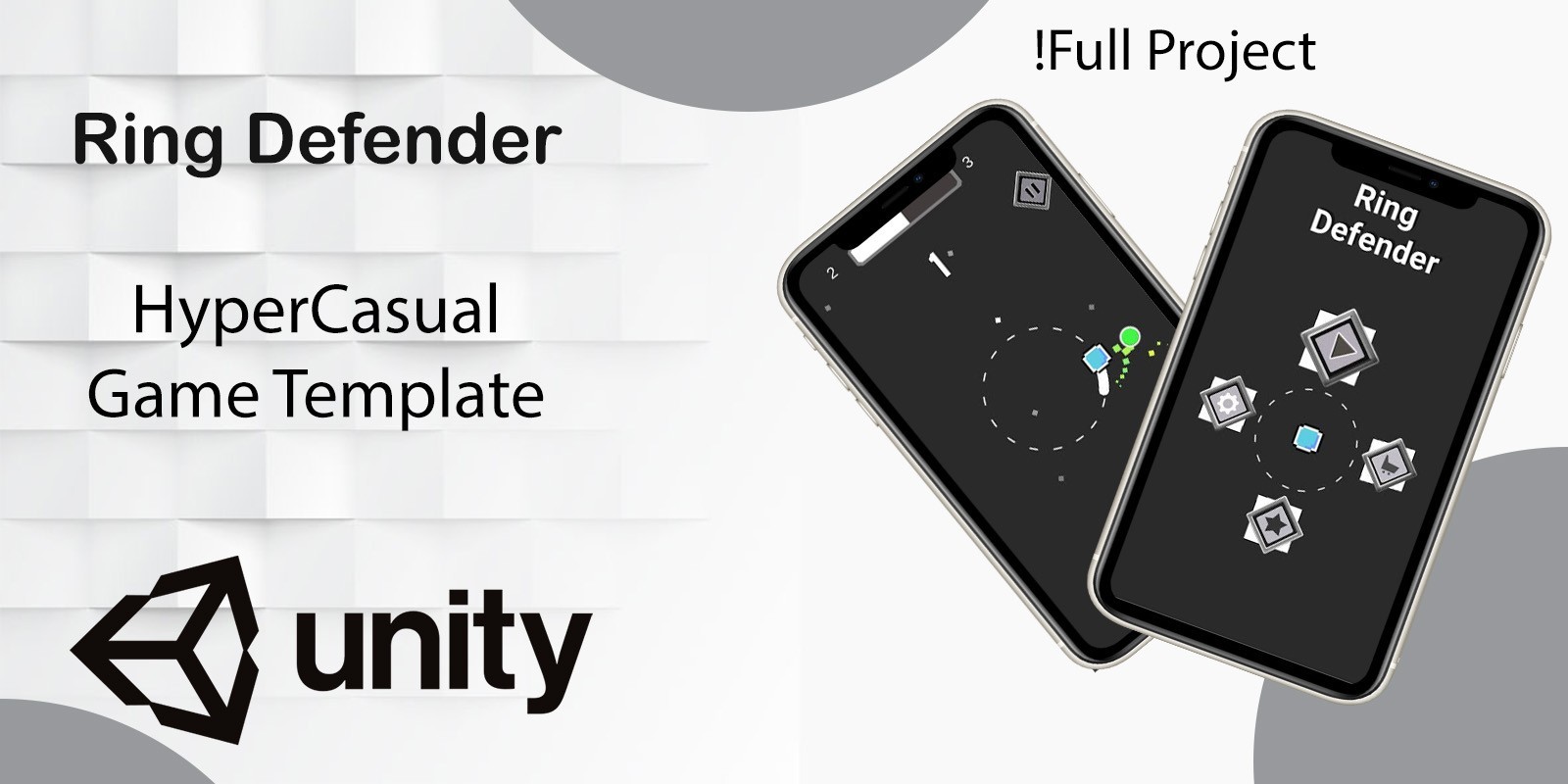 Overview
Ring Defender is a hyper casual game that is really fun and addictive and your goal is to defend your ring as long as possible, so the way you progress in the game is by making the player touch the green balls and that way you get points and also xp points for you to level up and you can also collect gems which everytime you collect them you get a random amount between 1-15 for you to buy skins in the shop.
Features
* Full Unity Project
* Shop system for skins
* Settings (Vibration, Sound, Particles)
* Admob already integrated just put your ads ID's
* In app purchases integrated just put your product id's
* Intuitive controls 
*Tutorial pop up
*Continue button
*Level up bar
*Lots of scripts
*Game assets
*Game ready to publish
*Score system
*Enemy Spawn system 
And Many More!
Requirements
You just need Unity to open the project.
Instructions
Open this file in unity by adding this folder in unity hub. Don't import the project on an existing one.