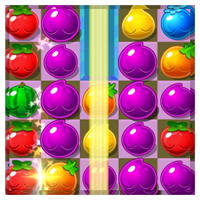 Meow Mystery Ocean - Unity Puzzle Complete Project
Meow Mystery Ocean is a classic and fun puzzle game
Overview
DISCLAIMER
BEFORE BUYING THIS ASSETS , PLEASE CHECK DEMO FILE . CHECK ON ALL OF YOUR DEVICE , EMULATOR , AND PHONE TO AVOID ANY MISSING INFORMATION , MISSING FEATURE ON THIS GAME SOURCE CODE
Meow Mystery Ocean  is a classic and fun fruit game. Our Meow Mystery Ocean  is more Simple and Addictive than others! More fruit, More scores. Try it and you will love this fruit puzzle game.

You have to Reskin it first before uploading to Playstore!!
Features
EASY RESKIN + EASY SETUP CONFIGURATIONS
Admob Banner and Interstisial
Full Documentations
UNITY 2017.4.34f1
64 BIT SUPPORT IL2CPP
Instructions
There are documentation inside , how to download Unity and Setup the Unity
Documentation for Reskin this game .