Offline Diary - Android App Source Code
Offline diary with lock android full app with Facebook ads integrated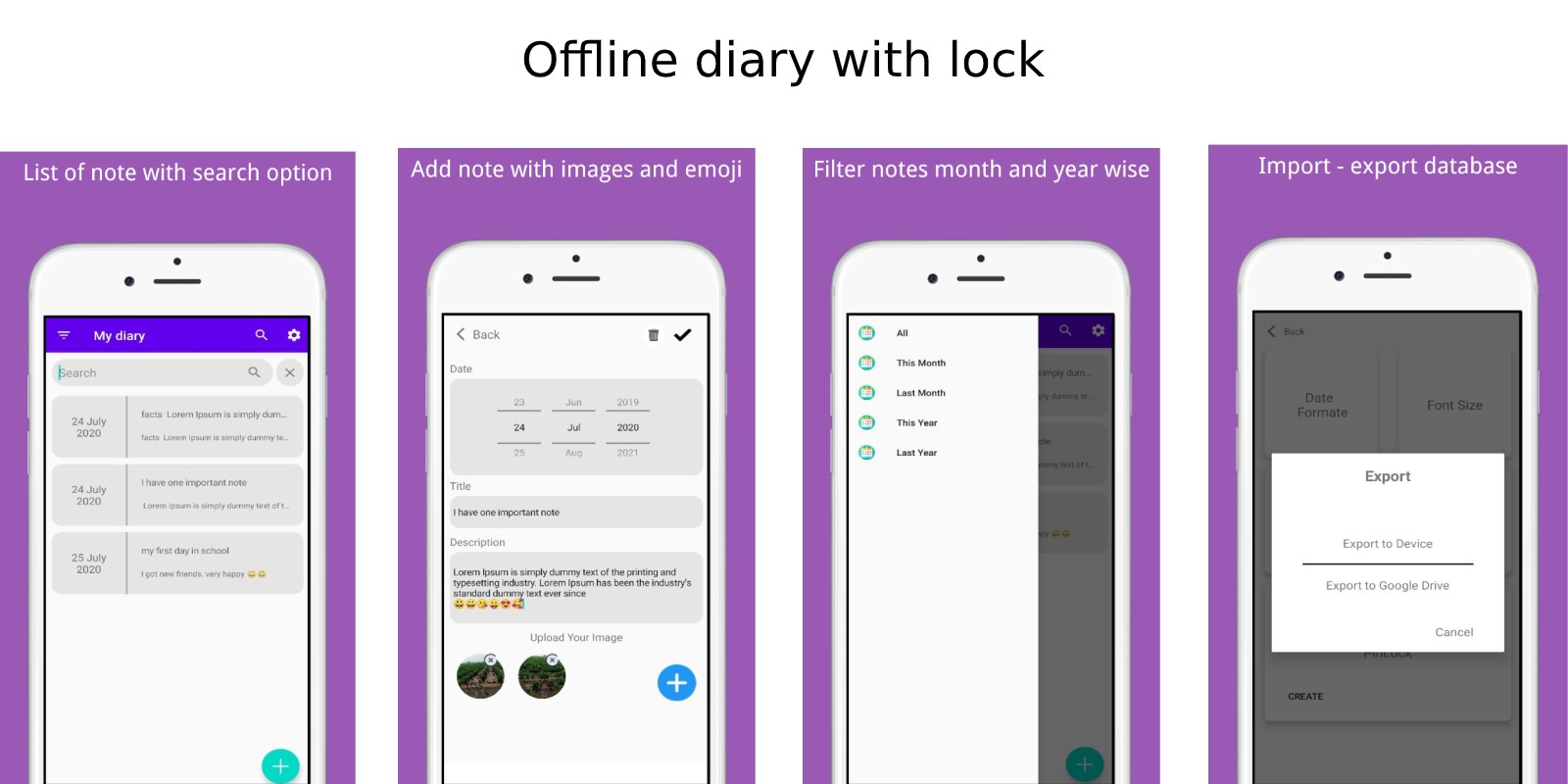 Overview
it is simple app which allow you to write daily thoughts/ideas/memories with a simple user interface. Add a visual touch to your memories attaching a photo and emoji.
you can also call app as

Personal secretary, My daily dairy, My dairy, Secret lock dairy, Diary with lock, Journey Diary,Dream Diary,Offline Diary, Private Diary, Personal Diary,Amazing Secret, Diary with Lock, Moment Diary, Girls Diary, Your Diary
If you want to do any customization or want app in low cost contact us
Whatsapp: +91 9624767583

Skype: nikunjpagada197
Gmail: nikunjpagada197@gmail.com
Features
FEATURES
- Support for different font sizes 
- Support for pictures
- Support for different date formats
- PIN lock feature to secure your privacy while adding notes
- Import or export notes
- Resetting of all data option
- Sync data via Google Drive between all Android devices you use. 
- Keep your notebook data safe in the cloud.
- Save, browse, search and share notebook entries. 
- Emojis via Quick access keyboard
- Group weekly, monthly, yearly notebook entries. 
Instructions
Document is added inside code