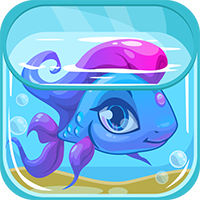 Finding Fish Makeover - Unity Game Source Code
One of the best Fish Makeover game is available Now!
Overview
Do u like fishes? We bet you do! so we made the best and the most cutest Fish dressup game for you, Finding Fish Makeover will help you understand what happens in sea, fishes also need care and help so you got to help Finding Fish and have a fabulous makeover and clean them in the Fishy Sea Spa salon,
Features!
Fish Spa With multiple fish grooming options.
Fabulous fish bodies to choose from.
Multiple fish tail options.
Cute Fish fins to choose from.
Bedazzling Eye makeups and much more,
So what are you waiting for Finding Fish Makeover is the game you have been waiting for, start playing and feel how much fun it is to groom a fish.
Features
- Cross Platform (Android, IOS, Windows)
- High Definition Graphics
- Admob Ads (Banner & Interstitial) Integrated
- Chartboost Integrated (Interstitial)
- Vungle Video Ads Integrated
- Google Analytics Integrated
- Fully Integrated Sounds
Requirements
- Unity 5.0 or higher version



Instructions
Install unity 5.0 or higher version and the project will load up just fine.I have already built it and deployed to android,ios and windows phones.