Jungle Adventures - Complete Unity Project
Jungle Adventures - Complete Unity Project
Adventure Island Boy remake Complete Project
Jungle Adventures - Complete Unity Project
Adventure Island Boy remake Complete Project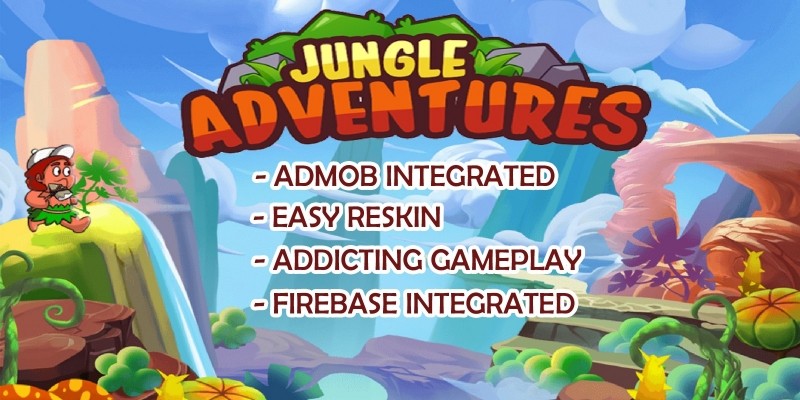 Overview
Run and jump is the best jungle adventure game for ever. The game has many difficult levels to play and to discover.
Do you love the Island Adventure, Jungle
Adventures is classic game like that. Jungle Adventure have 4 mega
worlds for you to play: Mountain, Underground, Sky, Winter.
Special Feature:
* 36 new levels design 2020 and challenge.
* 4 Mega worlds with magnificent graphics.
* 22 different monsters from the former versions.
* Great graphics and music.
* Play, run, jump and attack enemies and super boss.
* Super worlds unlock free when play to end of that super world.
Features
Addicting game play.
Firebase.
Easy reskin.
Easy to custom.
Integrated Admob.
Clean code, full C# with comment.
Amazing sound track.