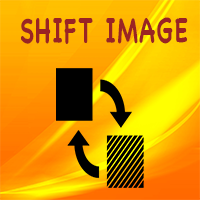 Shift Image - iOS Puzzle Game Source Code
Shift Image is a puzzle game. Solve the puzzle by shifting pieces of image.
Overview
Update: Swift 3 and Google Ads
Import image or use one of free that comes in project and shift it. You need to move piece by piece of image until you solve puzzle. Goal is to get original image. 
Features
There are three categories of pictures which comes for FREE. You can add more or less 
Alternatively, you can take a picture with camera or select a photo from your gallery
Difficulty level: Grid size is from 2x2 to 10x10
Drag a piece of image on the top of another image to swap their positions. You can swap entire row/columns
Extra challenge: turn on Rotations in Settings menu to rotation piece of image for 90 degree.
Hints are avaible if you stuck
5 color scheme avaible in options
Addicting game.
Instructions
Documentation is included with detailed explanation how project works. Very easy to re-skin and modify.