Square Animals - Unity Complete Project
Square Animals - Unity Complete Project
Help the poor animal reach its house safely!
Square Animals - Unity Complete Project
Help the poor animal reach its house safely!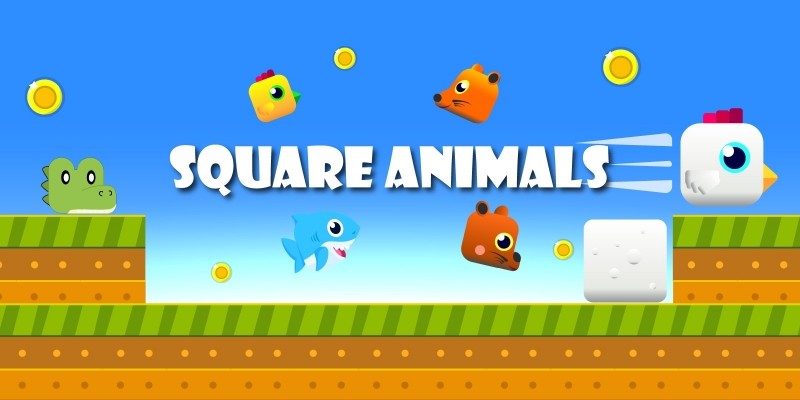 Overview
In this casual game, you control an animal and have to help it move forward, avoid obstacles and reach its home. The way that you can help it is by touching the screen and creating tiles beneath it. This tile will help you to move above the obstacle and when they are destroyed by colliding with obstacles, you can create new ones. But you need to be fast to decide how many tiles you need! This game has 50 levels by default and as you progress, you will face more difficult enemies and obstacles. After completing each level, you will earn some coin that you can use in the game's shop to buy new skins for environment or your character. This game may look simple, but it's very challenging and addictive at the same time!
Features
Cross platform (Android, iOS and WebGL)
Made with Unity engine.
Easy to customize and modify.
Compatible with most mobile devices.
Fun and cute cartoon graphics.
One touch gameplay.
Fun and addictive gameplay.
Casual game.
Document included
Support 64bit(IL2CPP)
Export to .apk and .aab
Requirements
Unity 3D version 2019.3.9 or higher.
Instructions
Install unity 2019.3.9 or higher version to load up the project and see the read me file for details about editing, reskining and etc