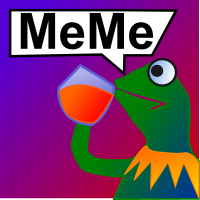 Custom Meme Generator Web App jQuery
It's more than a Meme generator.
Overview
Custom Meme Generator lets you create funny and viral Meme Images within a few clicks. 
You can also use this web app locally on your device, no need to host on the server.
It's more than a Meme generator.

Built with HTML, CSS, and jQuery. 
Features
Meme – Add unlimited images.
Meme – Add unlimited caption.
Meme – Add speech balloons.
Draggable and Resizable image and caption within the canvas.
Set the image size as per your need.
Rotate/Duplicate image or caption.
Add a stroke to your caption with beautiful colors.
Change the text color, background, size, font, alignment, and even add padding.
Change the canvas background color.
Cross Browser Compatible.
Responsive design.