2000 Social Media Buttons CSS Bootstrap
Over 2000 CSS3 and Bootstrap social media buttons in many different shapes and sizes.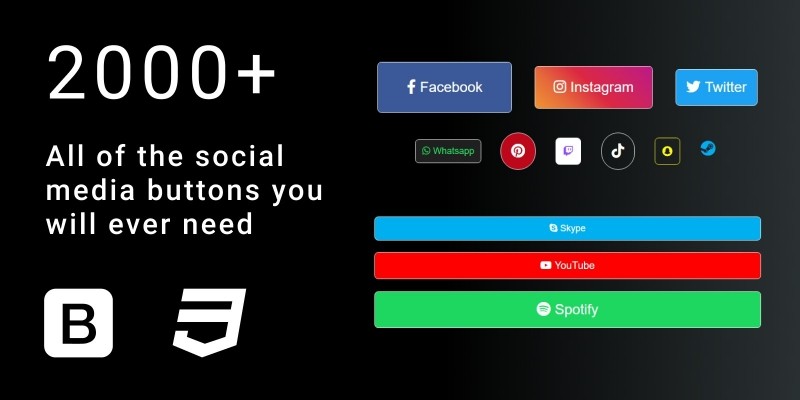 Overview
A collection of over 2000 CSS3 and Bootstrap social media buttons in a wide variety of sizes, shapes and types. Each one is assigned with the color code of the company it represents, and there are many to choose from.
Assets used:
Fontawesome
Bootstrap v4 
Features
What you will get:
- A massive collection of all the social media links and buttons you will ever need.
- 22 different social platforms
- 44 different buttons for each platform
- Booth Bootstrap and regular CSS variations available.
- Variety of hover effects
- Organized and well commented code.
Instructions
There is an instruction manual in the files that explains how to apply the buttons to your own project in three easy steps. It is as easy as simply copying the code. You can either copy the whole thing and use it as a small library, or copy a snippet of the specific button you might need.If you still face any issues I would be happy to resolve them for you.