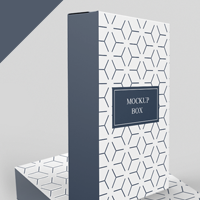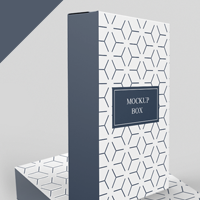 3D Box Mockup Photoshop PSD File Set Of 2
3D Box Mockup Photoshop PSD File Set Of 2
This is the photoshop psd box mockup set of 2 mockup package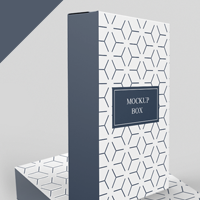 3D Box Mockup Photoshop PSD File Set Of 2
This is the photoshop psd box mockup set of 2 mockup package
Overview
This is the photoshop psd box mockup set of 2 mockup package , this pack contains 2 verticle box mockup which is easy to edit and all files are fully organised with proper dimensions and smart objects are easy to edit you can replace your content very fast and make your mockup in minutes.
Features
● This pack contains set of 2 verticle standing box mockup.
● 2 psd files are included inside the pack
● Organised folder .

● Easy to edit psd files .
● Beginner friendly Templates.

● 24/7 full supported  is provided.

● No time waste ,very fast editing and all folders are organised.
● Photoshop cs6 or lower version are compatible.

Other items by this author