Penguin Jump Escape - Complete Unity Project
Penguin Jump Escape is Endless Runner Game With More Adventure.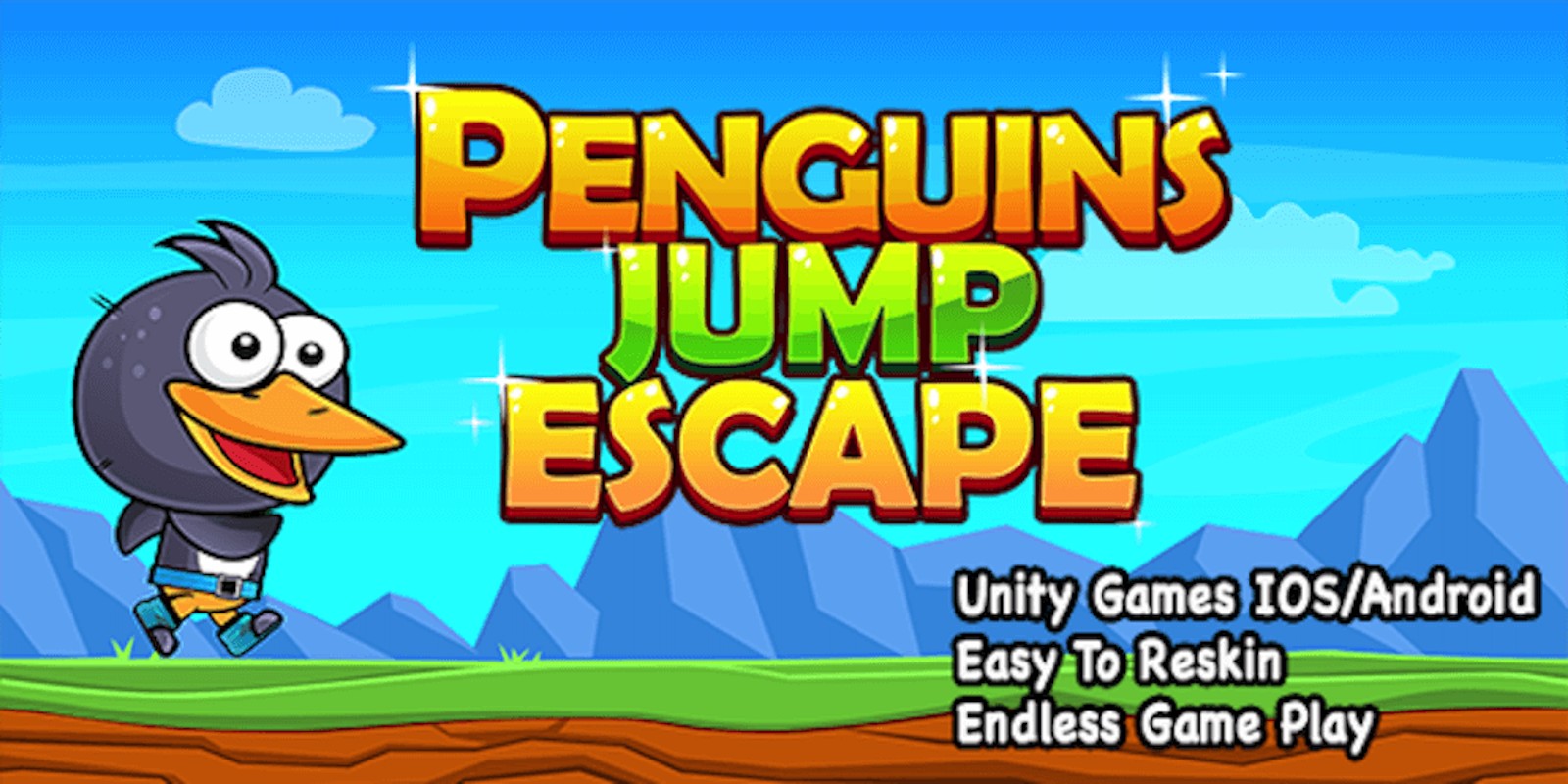 Overview
★★★ Buy Best Endless Runner Game ★★★

---
It's Amazing Adventure and full entertainment game for all ages. You need to play tap or double tap to jump and collect the fishes and powers and much more. It's amazing adventure game. There are two power up like gun and shield. Your job save the characters from enemy. And Also before from other opticals.

Collect coins and achieve best score. It's amazing best casual game. You also just change main screen, title and upload game on play store. You also easy to Reskin this game. You just need to replace same size images and change sounds on asset folder.
Monetisation
---
Admob Banner
Admob Interstitial
Features
Unity 3D
Android And IOS
HD Graphics
Endless Game Play
Tap to play
Ultimate sounds
Easy to Reskin
Admob Banner and Interstitial Ads.
Requirements
Unity 3d
For IOS Xcode also
Instructions
This game develop in Unity. You easy to Reskin. For Reskin you just need to replace same size image. Also document available.