Nox - Audio Recorder - Full Android Source Code
Nox Audio Recorder - Free and professional voice recorder to record audio in high quality !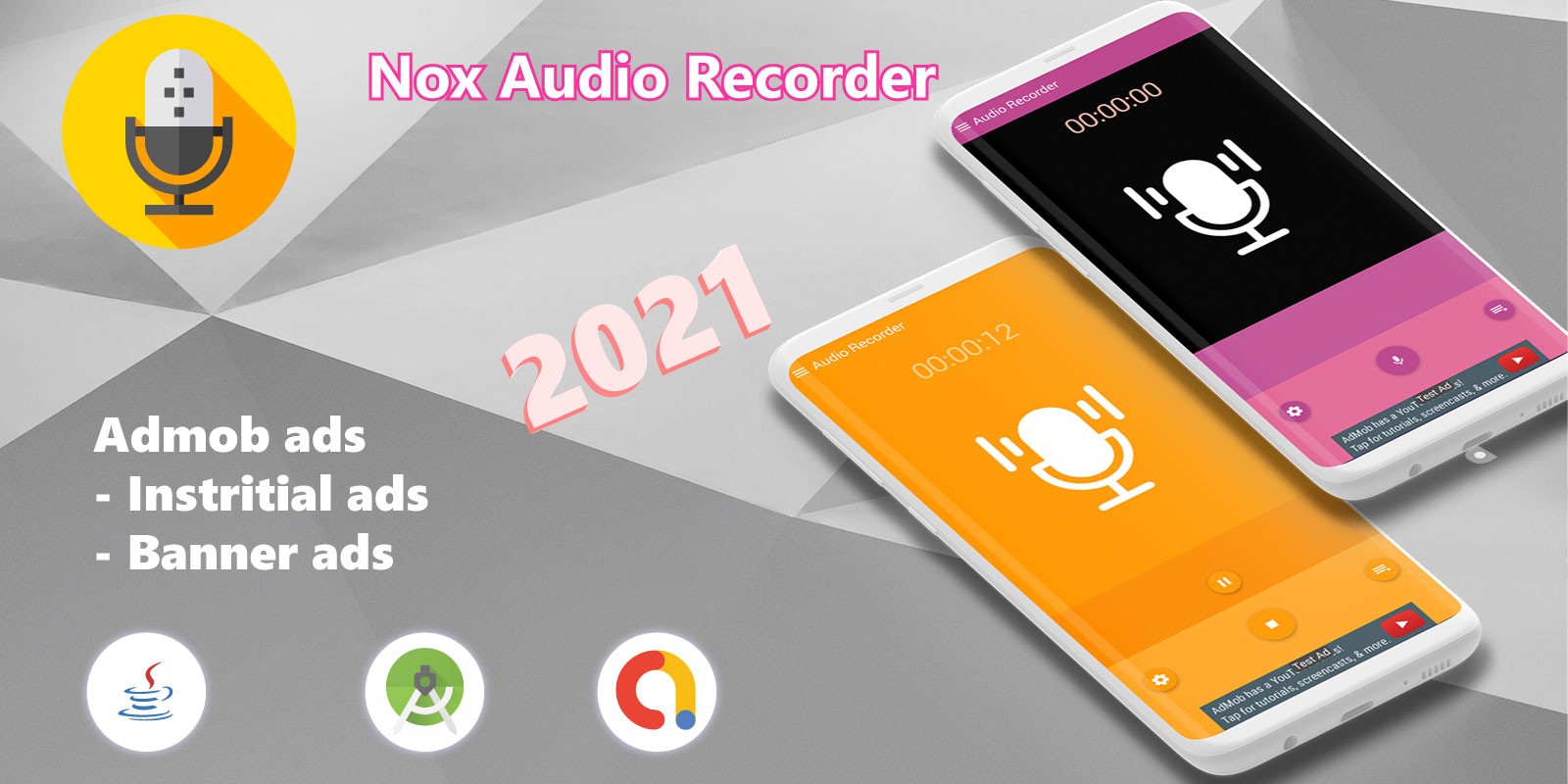 Overview
Voice recorder - Audio recorder
Best recorder for sound recording with high quality
Nox Audio Recorder  is app free and professional. - you can record with one click and you can also pause the recording , It is simple and easy to use. You can reliably record your meetings, personal notes, speeches, lectures, songs. There is no time limits. This application can record most of your sound and voice. You can record  a lecture, an interview. 
Features
you con Stop and Resume Audio recorder
High Quality Recording
It contains many beautiful themes
Automatic change of theme when recording start
An easy easy-to-use interface
Easy to use in Reskin
Interstitial Ads
Banner Ads
Requirements
Android Studio 3.5.0+
Admob account 
Playstore account
Instructions
Download Android Studio 3.5.0+
Import project  
Change App Name 
Change App icon
Change App Package Name
Change admob id