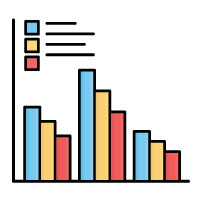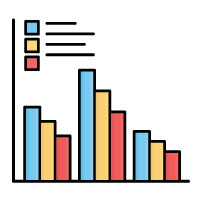 Graph Isolated Vector icon
Graph Isolated Vector icon
Graph Material Icons' growing icon collection allows designers and developers targeting various platforms to download icons
Overview
Graph Isolated Vector icon

Graph Material Icons' growing icon collection allows designers and developers targeting various platforms to download icons in the format, color and size they need for any project. This pack includes all types of Graph that can be used in your project related graph or presentation.
This Icon Set composed with


Different Formats: AI, EPS, PDF, PNG, SVG, JPG Formats
PNG and SVG of every single icon available
Layered and Grouped.
You can Modify and resize easily.
You can change colors or style easily
48x48, 64x64, 128x128, 256x256, 512x512, PNG Format of every single icon available in this pack.