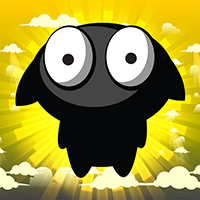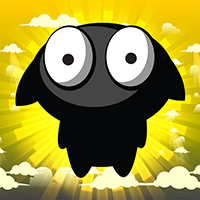 Adventures World - Buildbox Game Template
Adventures World - Buildbox Game Template
Endless Jumping Adventure Gameplay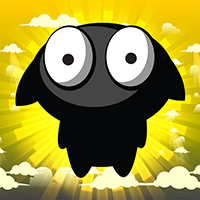 Adventures World - Buildbox Game Template
Endless Jumping Adventure Gameplay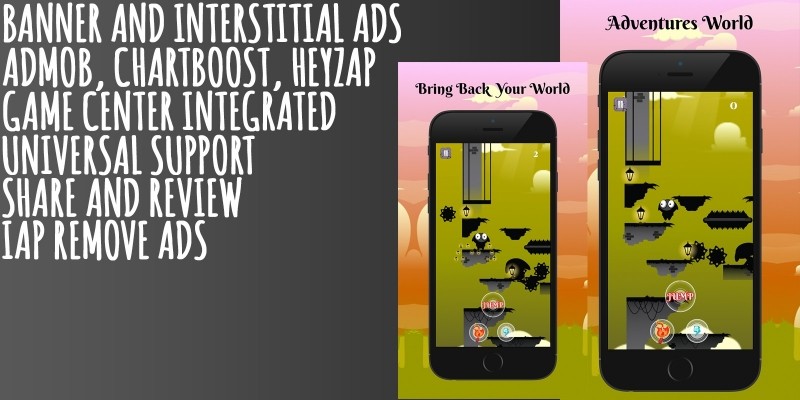 Overview
Long time ago there was amazing Adventures World. Adventures, people of Advetures World, all day long was playing in playground.
One day Evil Witch come in Adventures World and take control over it. Only one Adventur was lucky to escape from evil witch.
You will need to help him guiding him threw his lost world to see if he can help save it from evil witch.
But be careful there is traps and obstacles set by witch to keep you way from save your lost Adventures World.
Use all PowerUps in game to beat evil which,that setup all kind of obstacles that keep you away from bringing back your world.
Find door in game that will bring you step close and transport to another stage of game.
Features
Included IOS and Android Version of Game
Banner And Interstitial Ads
Share And Review Me Options
Reward Video Ads
Game Center Integrated
InGame Power Ups
Addicted GamePlay
Requirements
Xcode 9 and Eclipse Engine
Instructions
Follow Documentation File In Downloaded File