WhatsApp EasyForm Submit Form as WhatsApp Message
WhatsApp EasyForm Submit Form as WhatsApp Message
WhatsApp EasyForm is the simple and easy-to-use jQuery plugin to receive the form response as a WhatsApp message
WhatsApp EasyForm Submit Form as WhatsApp Message
WhatsApp EasyForm is the simple and easy-to-use jQuery plugin to receive the form response as a W...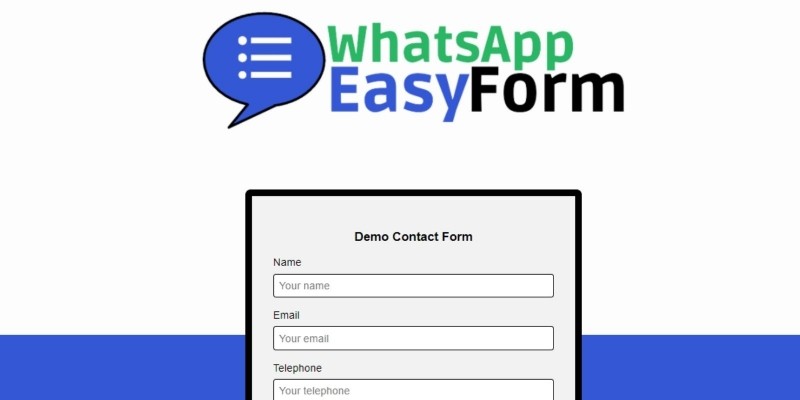 Overview
Many businesses take place on the internet, be it a small company, or a large organization, the customer needs a quick contact to answer their questions or make a request. The use of e-mail is getting older, today WhatsApp is widely used by people. With that in mind, we created WhatsApp EasyForm so that you receive the form's response as a WhatsApp message. Allow your users to send a WhatsApp message using WhatsApp EasyForm.
You can build the form according to your needs, you can create fields and customize what is displayed. It is very easy to use, you can use the form in several ways, it can be a simple contact form, registration form, application form. The cool thing is that it will send a WhatsApp message to the cell phone number you specify, instantly notifying you of where you are!
Features

Developed with JQuery


Ready to use


Easy to implement


Works on computer and mobile


Fast customization

Requirements
Supported browsers: Chrome, Safari, Firefox and Opera
Instructions
Just extract the files and configure the fields in the config.js file. Ready to use!