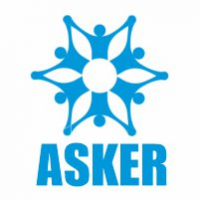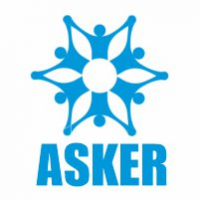 Asker - Questions And Answers PHP Script Network
Asker - Questions And Answers PHP Script Network
Questions & Answers PHP Script Network ready to install and use!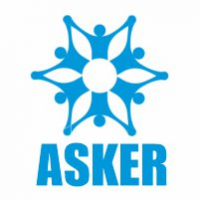 Asker - Questions And Answers PHP Script Network
Questions & Answers PHP Script Network ready to install and use!
Features
Clean and Responsive Design
Built Using Bootstrap
Totally Secure System
SEO Optimized
SEO-Friendly URLs
Responsive Ad Spaces for Any Kind of Ad Codes (Including Google AdSense)
Create Ad Codes
Points Reward System for activity
Search in Site
Recent questions page
Most answered questions page
Most visited questions page
Unanswered questions page
Popular questions widget
Statistics questions, answers and users widget
Categories widget with questions count
Community page with all users order by rank in network
Badges page
Social Login (Facebook, Google)
Question view Counts
Ajax reply System
Questions and Answers Approval System
Manage questions
Manage answers
Report questions and answer system
Email Verification (Enable or Disable)
Membership System with 2 Roles (Admin, User)
Manage Registered Users
Ban User Accounts
Change User Role
Profile Member Page
Secure Authentication
Password Reset
Advanced Settings Options
Change Logo, Favicon, Site Title, Site Description, etc. from Admin Panel
Easy Installation Using Installation Wizard
Detailed Documentation
Runs on PHP 5.6, 7.0, 7.1, 7.2, 7.3, 7.4
and more....
Requirements
PHP >= 5.6+
cURL PHP Extension
Fileinfo PHP Extension
Exif PHP Extension
Mbstring PHP Extension
Instructions
Four widgets in top of page with counters about Users, Questions, Answers and Categories
Chart report about registered users, ask questions and answers in last 7 days
On right side of chart it is last 8 registered users widget in network
In bottom of dashboard is two widgets with last 5 questions and answers
Table with all questions from network where you can manage
Wiew button - You can view question, author details and you can edit question
Delete 
button - Question will be deleted
Table with all answers from network where you can manage
Wiew button - You can view answer, author details and you can edit answer
Delete button - Answer will be deleted
Add new category in network
Edit existing category
Enable or disable category
Questions count for each category
Badges list
Add badge with minimum points to reach this and choose color for this
Edit badge name, minimum points, color
Delete badge
Users list
User details, points, register date, status, email, username, role
Edit username, email, role, status
Delete user
1. General settings
Network name
Enable or disable authentification system
Set number of results per page (questions page, answers page, search results..)
Add custom code in header or/and footer available in all pages
2. Recaptcha settings
reCAPTCHA is a free service from Google that helps protect websites from spam and abuse. A "CAPTCHA" is a turing test to tell human and bots apart. It is easy for humans to solve, but hard for "bots" and other malicious software to figure out. By adding reCAPTCHA to a site, you can block automated software while helping your welcome users to enter with ease.
3. Points settings
In order for your activity on Asker to be rewarded with points, it is necessary to be logged in to your account. You will have the opportunity to build your reputation, to earn the respect and gratitude of those you help with good answers!
Set points for new questions
Set points for answer
Set points for every visit on network
Set points for answer mark as winner
4. Email settings
Set mail host
Set mail port
Set mail username
Set mail password
After save mail connections informations, you can test connection pushing button "Test connection" if you will see green button with "Connection successfully" all is working! If not, recheck email details!
5. Image settings
Set main logo
Set email logo
Set favicon
Set footer logo
6. Social settings
Set Facebook App ID
Set Facebook App Secret
Set Google Client ID
Set Google Client Secret
6. Ads settings
Set ads code for mobile and desktop in both sizes
6. T&C settings
Set Terms and Conditions for your users