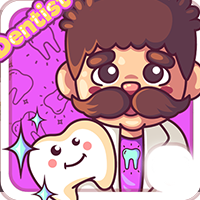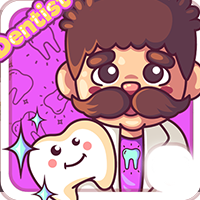 Dentist Kids Game - Complete Unity Project
Dentist Kids Game - Complete Unity Project
Baby dentist doctor project was made by Unity 3D 2018.4.x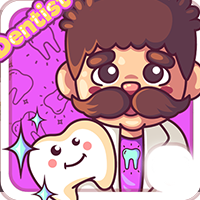 Dentist Kids Game - Complete Unity Project
Baby dentist doctor project was made by Unity 3D 2018.4.x
Overview
We had this conversation about the enormous success of the games of this type, right? And every time we said that the Kid Doctor Games, which are so simple in nature and don't have many features, work as the downloading magnets!
"Dentist" project is up! It's extremely important to keep on children playing the game for a long time, that's the best formula to rank high on app stores. Multiple characters, different tools, vibrant particle effects and amusing sound, of course..
Features
Made in 3D Unity – can be exported to all stores Unity Supports
Coded in C# Language
You do not need Unity Pro for this code 
iOS 64 bit compatible
iOS 8 and Android Lollipop Compatible
Child-friendly game play 
Facebook Share button
Smart Rate button
Sound OFF/ON button
Amazing game animations and effects
All the documentation for the code is provided
Easy to change the graphics and theme.
Requirements
- Unity2018.4.x
- Easy reskin
Instructions
- Change admob in admanager.cs and publish game