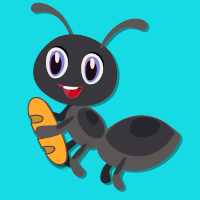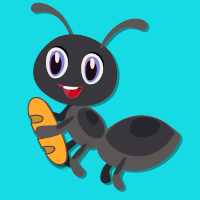 Clever Ant Unity Puzzle Game With 20 Levels
Clever Ant Unity Puzzle Game With 20 Levels
Help the hungry ant to avoid obstacles and reach the food!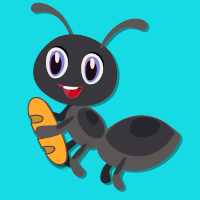 Clever Ant Unity Puzzle Game With 20 Levels
Help the hungry ant to avoid obstacles and reach the food!
Overview
This puzzle game has 20 levels by default and in each one, you see a preview of the level layout and you have to memorize it because when you start moving, all obstacles will disappear and you have to guide the ant to the food based on the layout that you remember. You will lose the game even you touch one of the obstacles, so it is harder than you think! The levels' layout will become more complicated as you go and so it will become more difficult in higher levels.
Features
Admob (Banner, interstitial)
Cross platform (Android, iOS)
Made with Unity Engine
Document included
Support 64bit(IL2CPP)
Easy to customize and modify
Cute cartoon graphics.
Compatible with most mobile devices.
Puzzle game.
Level based game with 20 levels by default.
Requirements
Unity 3D version 2019.3.9 or higher.
Instructions
Install unity 2019.3.9 or higher version to load up the project and see the read me file for details about editing, reskining and etc
Free support
Future product updates
Quality checked by Codester
Lowest price guarantee

Buy Now
Buy this item with 50% discount for limited time. Grab it now before you are too late!
Information
Category
App Templates / Unity / Complete Projects / Puzzle
First release
15 August 2021
Last update
15 August 2021
Operating Systems
iOS 10.0, Android 7.0, Android 8.0, iOS 11.0, Android 9.0, iOS 12.0, Android 10.0, iOS 14.0, iOS 13.0, iOS 15.0, Android 11.0, Android 12.0, iOS 8.0, iOS 9.0, Android 4.0, Android 5.0, Android 6.0
Files included
.csproj, .apk, .prefab
Tags

android

,

iOS

,

admob

,

android game

,

Unity

,

Puzzle

,

ios game

,

Puzzle game

,

mobile game

,

browser game

,

web game

,

memory game

,

html5 game

,

level based game

,

brain game