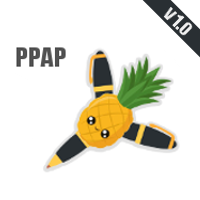 Pen Pineapple Apple Pen PPAP Challenge Unity
PPAP is one the most weird and addictive trend of the internet.
Overview
*** Ready for publish! *** Does not require programming skills! ***
Pineapple pen is booming on every store right now!
Original has millions of downloads on playstore and appstore as well.
Here is your huge opportunity!!!
Demo APK: https://www.dropbox.com/s/iln4...

Features
Google PlayServices : Leaderboards, Achievements
Unity Video Ads : Instructions provided with code.
Share Screenshot : Social Sharing
Extra Life Continue: Rewarded Video ad(Best Way to Earn Big Bucks
Requirements
Optimization: Android 2.3 and higher
Android Devices: Universal for all Phones & Tables
Recommended Unity3D 5.3. or higher.
Instructions
In Documentation you can search detail information how reskin this amazing PPAP Challenge 2k17 Game for Unity. It very easy. You need just to put your images in Assets/Textures folders with the same names like in the project (only .PNG format).
Best Template even if you are new to unity