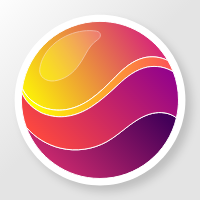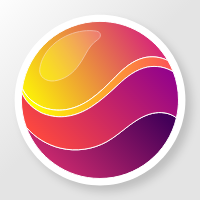 MarbelWeb - Android WebView App Template
MarbelWeb - Android WebView App Template
MarbelWeb is a Configurable Android web view template developed on Java.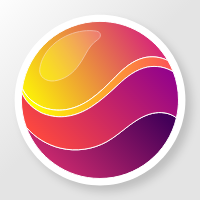 MarbelWeb - Android WebView App Template
MarbelWeb is a Configurable Android web view template developed on Java.
Overview
MarbelWeb is a Configurable Android web view template developed on Java. If you have an awesome website that is responsive. Then it's is the right time to develop your own Android web view app and expand your business. 
MarbelWeb offers you an easy Configurable Android web view app template where you can develop your app within 15 minutes without any coding experience. MarbelWeb has AdMob, firebase, one signal, color set, custom theme, design customization, etc.
# No Coding Skill Required
# Native features and Android Configurable
# Step-by-step Documentation provided
# 24/7 Support
Features
Full Android App Template – no coding required
 Prepare your app within 15 minutes.
 Maximum customization option support.
 Customize the navigation option and select actions which fits with your website.
 All types of media support (Ex: Youtube, Vimeo, audio, local video, etc.)
All Native interaction support (Ex: Call, Message, E-mail, Play Store, Map)
 Notify your android user (Ex: Toast, Snackbar, JS Alert)
 Setup your AdMob key and earn from advertising.
GPS Location / HTML Geolocation supported
 Submit your app to the Play Store easily
Your app content is always up-to-date automatically
Easy: Just define your current web app address/URL (or your local HTML folder), and MarbelWeb takes care of the rest!
Smart Performance Cache Mechanism
Deeplinking and Unique User Identification
Push Notifications via Firebase, with URL
Support for Ironsource Banner & Full-Screen Interstitial Ads
All kinds of web apps/websites supported (including HTML, PHP, WordPress, Progressive Web Apps, HTML 5 Games, ...)
If your website has a toolbar to navigate your website, then turn off the toolbar from the app and enjoy the native toolbar experience.
We have already made every setting for the splash screen. Just place your transparent logo on our assets folder.
 Based on google guidelines MarbleWeb app will ask required permission when it's needed.  
To change the theme you can select from our existing theme with gradient style color or single style color. You can also set the color code to get a match with your branding.
Requirements
1.  Android Studio (Updated version 3+)
2. Android OS (version 16+) 
3. Android and android tablets support
4. Java (Development language) 
Instructions
# Unzip the package.
# Open Android Project into android studio.