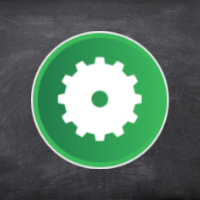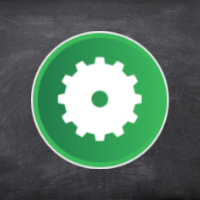 Whatsapp Chat Generator Tool
Whatsapp Chat Generator Tool
A simple whatsapp chat popup builder with membership feature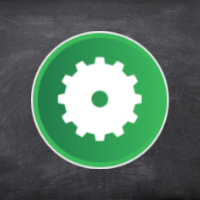 Whatsapp Chat Generator Tool
A simple whatsapp chat popup builder with membership feature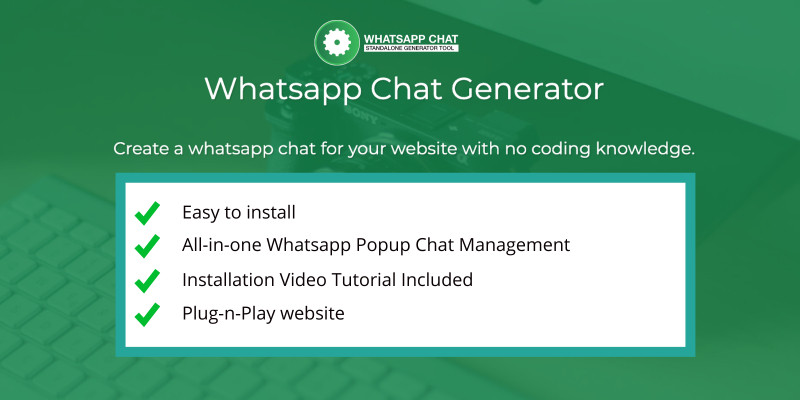 Overview
This script help to easily create a whatsapp popup chat, and share it with your clients. You can also use it to build leads and provide value added services for free. For example if you are talking to a new prospect and they ask for recommendation to improve their website, you can get them to Whatsapp on their website. You can provide them the service for free. It will not only help to build rapport but also your branding.
Features
Build your list and provide value-added services to your existing clients. Help them get more engagement with Whatsapp Chat Membership.
1. Create successful WhatsApp marketing campaigns with this tool easily.
The steps are easy. Enter your details, and click submit. It will generate a piece of code, which is also editable from backend, in the member dashboard. Then paste on your website.
2. Manage multiple whatsapp popups in 1 dashboard.
Whether or not. you are using for yourself or your client. You can easily manage multiple of them in just 1 dashboard. No meddling of codes or FTP each websites to change.
3. Increase your Brand awareness
By offering the services for free, you will be able to increase your brand awareness... which also equates to more sales! Every time someone register and use your tool for free, they are helping .to increase your brand awareness for free too!
4. Build your list
By giving what your prospects need, which is a whatsapp popup without coding knowledge, you are giving a reason for them to be on your list.
5. Easily promote your products in the member dashboard
Now that you have them as your member. You can now promote other products or services on the dashboard and that will be the first thing they will see when they log in!
Start the next viral website on the internet now!
Admin View
Member View
Public View
Requirements
You will need:
√ MySQL Database
√ A Decent Hosting Provider
√ SMTP from your hosting provider
Instructions
Step by Step Guide
Upload the whole zip file to your hosting File Manager and extract it. Note: If you are using FTP client, you will need to unzip and upload all the files into the FTP.
Create MySQL Database and Database User and also the Host. You will need it later.
Go to the website that you have uploaded the script on and navigate to 'installer.php'. For example, if your website URL is https://example.com, you navigate to https://example.com/installer....
Enter your MySQL Credentials on the first page.
If you have entered correctly, you will be brought to User creation page. Just fill up the details and click the button.
You should see installation successful.
Login and go to Site Settings
Configure your site settings and MOST IMPORTANTLY, your SMTP details.
Save the site settings
Done. Happy providing value to your customers or make it viral!
Video Tutorial can be found here