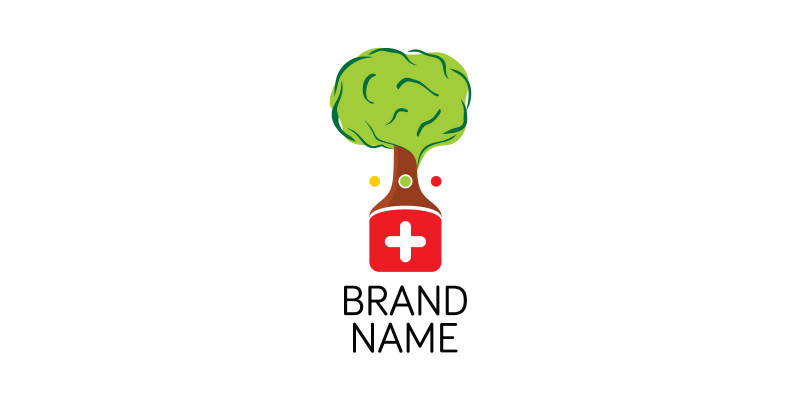 Overview
The logo is suitable for brands of healthy, natural, medicinal, ecological food. The logo represents a tree as a symbol of natural and healthy nutrition. The three small circles in the logo can be used as 3 accents in a brand strategy.

Requirements
Adobe Illustrator
Adobe Acrobat Reader
Instructions
The archive folder includes files ai, eps, pdf and jpeg. You can open ai and eps files in Adobe Illustrator for viewing, professional editing, or for printing. PDF file stores the vector properties of the design, which makes it possible to use for printing. You can also view the design of this format in Adobe Acrobat Reader. You can open the design in jpeg format in any application that can read raster images.