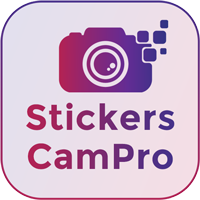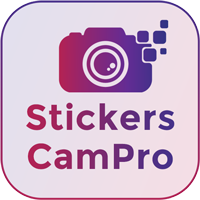 Stickers CamPro - Complete Unity Project
Stickers CamPro - Complete Unity Project
Let's make your photos more exciting with your own stickers.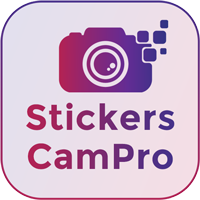 Stickers CamPro - Complete Unity Project
Let's make your photos more exciting with your own stickers.
Overview
Make your photo's cool with Stickers CamPro. Add your own stickers and cartoon depending on your audience and preferences.
Why to buy this product now?
More features: We will be supporting Stickers Cam Pro and will be adding more features as per buyers requests. Once you purchase it, you can download the latest version without any charges.
Multiplatform: The app is made with Unity3D and supports Android & iOS.
Easy to reskin: With out complete documentation. You can easily reskin it and add as many stickers your want to have in the app. Our support is always up to help you with any related issue.
Ads: The app comes with integrated admob ads. You you start earning for the day first.
What makes it better:
Multiple stickers categories and stickers.
Big screen previews.
Saved photo's gallery.
Android & iOS support.
Admob ads.
Reskin support: We can provide complete reskin and modifications as per your request. Feel free to contact us anytime.

Features
Unity3D 2019.3.3f1 & later
Works on Android & iOS
Complete documentation
Easy to modify
All graphic files
Admob banner & interstitial
Requirements
Unity 2019.3.3f1 and later
Instructions
Complete documentation is included to deploy the project. You can ask us any related question as well.