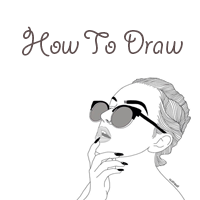 How To Draw - Android App Template
Learn how to draw imagies with some of design and art work.
Overview
Learn how to draw imagies with some of design and art work. 
Draw a caractor you want. 
step by step illustrations to discover how to draw all sorts of animals and build up the skills and confidence in the process, plus they are just good fun! 
It is very satisfying to be able to draw something freehand. This learn to draw takes you through, step by step, until you have your completed picture!
This app is good for everyone at any age, anytime.
Imagination is more valuable asset than knowledge.
Features
Step by step
Work fine when offline.
Choose then click on the image do you want to draw.
The simple interface which is originally meant to be.
You can see nothing else in this app but what is necessary.
Fast and simple.
Add your favorite tutorials into your "Favorites" tab. 
you can able to adding more and more drawing lessons to this application.
AdMob integrated 
Android studio supported
If you need eclipse we can provide you
After sales service
Requirements
Any android version preferable above 3.0 
Android Studio Supported
Eclipse Supported
Instructions
Extract the main file folder 
Open Android Studio or Eclipse 
Import your project in IDE
Change app name, package name, etc. (each point defined in documentation)
Export project 
Upload app apk where do you want.
Happy Coding.