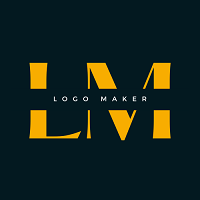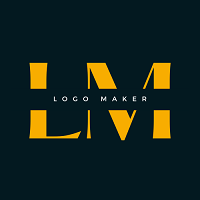 Logo Maker - Logo Creator - Graphic designer
Logo Maker - Logo Creator - Graphic designer
Logo Maker - A one-stop solution to help you design a logo and create your brand identity!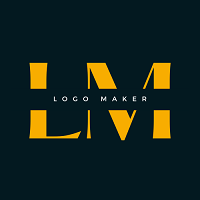 Logo Maker - Logo Creator - Graphic designer
Logo Maker - A one-stop solution to help you design a logo and create your brand identity!
Overview
Logo Maker - A one-stop solution to help you design a logo and create your brand identity!
Demo APK:- https://drive.google.com/file/...
Logo maker application comes with a user-friendly interface and doesn't require extensive knowledge of editing features. The simplicity of our logo creator provides ease to the users in the process of creating a logo design. You can create a professional logo with the assistance of this logo designer without facing any troubles.
Logo Design - We have categorized the Logo Design like Beauty, Business, Agriculture, Art & Design, Communication, Health & Care, Clean, Sports, Law, Travels, Education, Retail & Sales, Child, Food, Computer, Animal & many more logo category. You can choose any logo design from the logo category as per your brand logo requirement.
So many symbols, Colored Shape, Basic Shape are available to create logo in this Logo Maker App. Different type of Backgrounds images which you may need for your logo. We have handcrafted some stunning photo background and background textures to create logo. Logo maker is loaded with 3d logos and 3d icons too.
Logo Maker has 20+ categories of core logo icons to choose from and 2000+ GRAPHICS. You can change color of that icon in app also and there is another option is Opacity - Using this tool is one of the best ways to merge two or more objects in logo. Use it to put transparency on text & photos in logo.
Magic brush tool draws sparkling textures and prints that looks great on any Logo Design or photo. This unique tool gives you creativity & freedom of creating an art or logo that stands out. An artistic brush that never goes out of fashion to create logo art or text art.
Paint brush tool is a very useful tool, draw your creativity & write any text with your own handwriting in your logo. You can select brush color, brush smoothness & brush stroke size as well. Select eraser to erase the paint.
Logo maker app has a number of versatile templates that can help you to create logo in very easy steps. This logo generator is much easier to use because it provides you with a beautiful platform for making logos. You will find here a number of free templates and you can make changes to create your own business logo with the logo designer app.
Logo creator is fast and easy to use app with tons of Arts, Textures, Background & Colors. Logo Designer App comes with all professional photo editing tools to create a professional LOGO. All you need beside is an idea to build your very own logo.
Save and share your logos as transparent PNG or JPEG images.
Features
- Logo design templates
- Collection of logo category
- No watermark
- Unlimited Font styles, Add Text, Typography.
- Backgrounds & stickers OR add your own
- Textures, colors & color picker, Gradient background
- 2000+ graphic & resource, logo templates
- Just select a Logo design template and customize
- 3d icon available
- Text and logos are resizable
- Easy to change color design touch
- Multiple layer management
- Powerful graphic designing elements
- Undo/Redo option for paint & Magic brush
- Insert your own logo
- Best logo designing software
- Re-Edit Template
- Text Arts
- No Graphic Design skill
- Free & Easy to use
- Save directly to your phone's gallery
- Auto Save or save the logo in your preferred format
- Share on social media
Requirements
- Android studio
- playstore Account
- AdMob Account
Instructions
Unzip package & import the project into your Android Studio
Change package name
Replace Admob ids with yours
Change UI design & Colors, Icon to Reskin the project
For detail read "index" file in folder documentation
Other items by this author