Dot Rescue - Unity Game For Android
Dot Rescue - Unity Game For Android
Ball rescue is an exciting endless level-base game for android
Dot Rescue - Unity Game For Android
Ball rescue is an exciting endless level-base game for android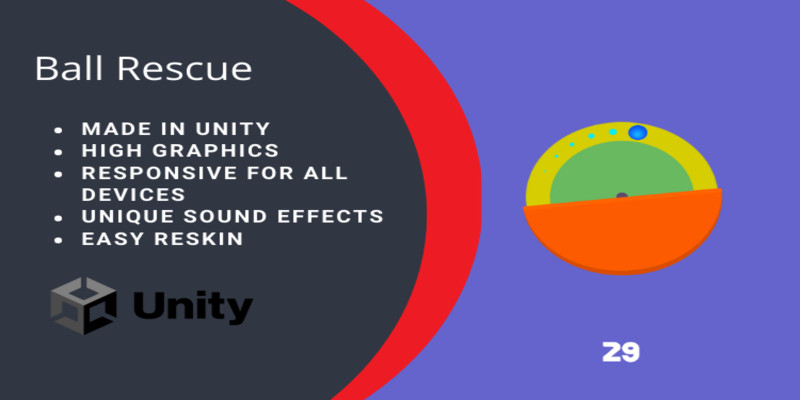 Overview
Ball rescue is an exciting endless level-base game in which you hold your finger on the screen and swipe left or right to control the Ball player moving on the path. It is a hyper-casual game for android, You can easily customize the game according your need.
It is ready for release, and it's excellent for learning purposes.
This template uses the latest LTS Unity version: 2021.3.15f1 for the best performance!
APK Demo: Download 
---
Features
Made in Unity Game engine
High graphics
Optimized for tablets
Unique music and sounds
Addictive hyper casual
Requirements
Requires Unity 2021.3.9f1 or newer
Instructions
Unzip the file
Open in unity (in unity hub go to project - add - and select unzipped folder)
Start the "Game" scene from the "Scenes" folder and whole project will be ready and set