Candy Match - HTML5 Construct 3
Candy Match - HTML5 Construct 3
Candy Match Game Html5 Construct3 Game Support mobile and all web browsers
Candy Match - HTML5 Construct 3
Candy Match Game Html5 Construct3 Game Support mobile and all web browsers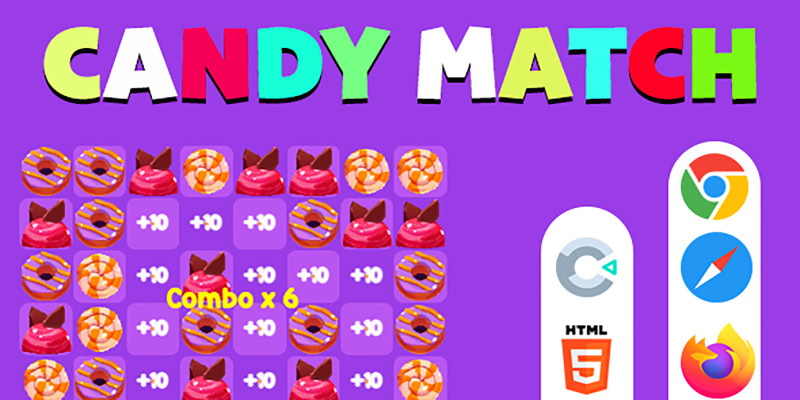 Overview
In the game you will swap the positions of the following candies for candies of the same type located together in a row or column. If there are 3 or more candies of the same division lying together in a row or column, you will get a score. corresponding.
until you have no way to move the candies lying together, the game is over
If the player has difficulty in moving the candies, the system will give hints to the player.
Features
Featured  game.
-We ready upload to server of you.

- File include document, file .c3p, source html5 game
- Screen design 480×800
- Finger touch support game and mouse pc or can use keyboard
- Easily add and change fruit or skin
- Screens Include: Game Play, Gane Controls , Game Home, Game End
- Game documentation, add and change fruit…
- We receive upgrades and develop more features of the game
- Free 24/7 support via email
Requirements
- Change image, color, score, time... in game  you must have a personal license or higher than Construct 3 .
Instructions
- All installation instructions are in the document folder.