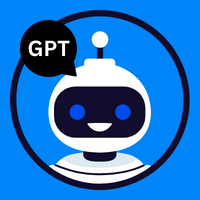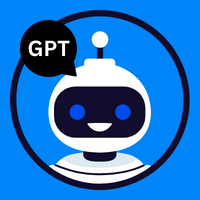 ChatGPT AI Chatbot - iOS App Source Code
ChatGPT AI Chatbot - iOS App Source Code
Discover the power of AI with the GPT-3 powered chatbot!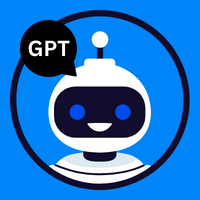 ChatGPT AI Chatbot - iOS App Source Code
Discover the power of AI with the GPT-3 powered chatbot!
Overview
Introducing Chatbot AI: Your Personal Assistant
Say hello to Chatbot AI, the innovative chatbot that allows you to easily ask questions and receive accurate and informative responses in real-time. Whether you need help with everyday tasks, want to learn something new, or just want to chat, Chatbot AI has got you covered.
The Chatbot niche is currently one of the most popular and profitable niches on the app market. With apps like Genie making a staggering $900k/month and continuing to grow, there has never been a better time to jump on board and create your own profitable app.
Create Your Own Profitable iOS App Today!
This app source code makes it easy for you to create your very own chatbot AI iOS app with OpenAI API. You don't need to have any coding experience – simply use the intuitive interface to design and customize your app. And start creating your own profitable iOS app today!
Features:
- Chatbot with GPT-3 API from OpenAI API
- Great UI Design (Easy to reskin)(SwiftUI)
- Admob Ads (Banner & Interstitial)
- Dark Mode UI
- Onboarding Page
- Splash Screen
- Simple Code documented
Requirements:
- Xcode 14
- OpenAI Account to get your API Code
- Admob Account for Ads
Instructions:
- Documented code (Swift & SwiftUI)
- Documentation PDF file inside the project
- For more info Contact us here on Codester
Note:
This application utilizes OpenAI API. Please note that the usage of OpenAI API is subject to a cost per message, which is not included in the purchase price of this app from CodeCanyon. OpenAI is an independent third-party service that is not affiliated with either the developer of this app or CodeCanyon. Any problems that may arise from the use of the OpenAI API are not the responsibility of the app developer.
Features
- Chatbot With GPT-3 API from OpenAI API
- Great UI Design (Easy to reskin)(SwiftUI)
- Admob Ads
- Dark Mode
- Onboarding Page
- Splash Screen 
- Simple Code documented 
Requirements
Xcode 14
OpenAI Account to get you API Code
Admob Account for Ads