Expense Mate Offline Android Mobile App
Expense Mate Offline Android Mobile App
Looking for an expense and budget tool? Stop searching. Our App is simple, intuitive, stable and feature-rich app
Expense Mate Offline Android Mobile App
Looking for an expense and budget tool? Stop searching. Our App is simple, intuitive, stable and ...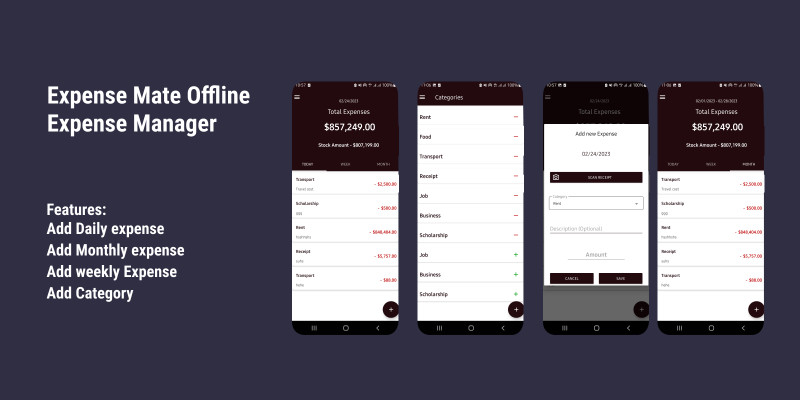 Overview
"Expense Mate Expense  " is an optimized application for personal account management.
Features:
1.Add Expense
2.Weekly Report
3.Day to day Report
4.Monthly Report
5.Offline Data Stored
6.Latest Code Architecture
7.Clean Design Pattern
8.Add Categories
Requirements
IF you want to customize source code you need:

1.Android Studio
2.Windows/Mac OS
Or IF you want to reskin from developer than Contact with author
Instructions
Generate Apk /aab file from source code
Aab fle will need for playstore upload because this is bundle file is suggusted by playstore.