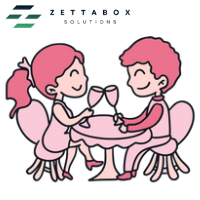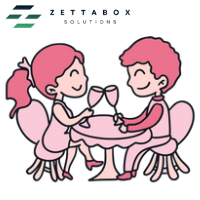 Premium Love Icon Pack
Premium Love Icon Pack
An icon pack is a collection of icons that can be used to replace the default icons on a device or application.
Overview
| AI | EPS | SVG | JPG | PNG | PDF |
An icon pack is a bundle of customized icons that can be used to replace the default icons on a device or application. Icon packs usually consist of hundreds or even thousands of icons, each designed with a consistent style or theme in mind. These icons can range from basic shapes and symbols to more complex illustrations, and can be designed in a variety of colors, textures, and gradients.
Using an icon pack can completely change the appearance of an application or device's interface. For example, a user can install an icon pack that gives their phone a sleek, minimalist look or one that features vibrant, colorful icons. Some icon packs even come with additional customization options, such as alternative icon designs, icon masks, and wallpapers.
Icon packs are widely popular among Android users, as they can be easily downloaded and installed from app stores like Google Play. Icon packs can also be used on other platforms, such as iOS and Windows, although the installation process may be slightly different.
Icon packs are a great way to personalize and enhance the look and feel of a device or application, and can be a fun way to express one's personal style and creativity.
Features
Here are some common features of an icon pack:
Large collection of icons: Icon packs usually come with a large number of icons, covering a wide range of applications and system icons. This ensures that the entire device or application can be customized with the icon pack.
Consistent style: Icon packs are designed with a consistent style, ensuring that all the icons have a cohesive look and feel. This creates a unified appearance across the device or application.
Alternative designs: Many icon packs include alternative designs for popular icons, allowing users to choose their preferred design.
Icon masking: Some icon packs support icon masking, which automatically applies the icon pack's design to non-themed icons. This creates a more seamless appearance across the device or application.
Icon request feature: Some icon packs offer an icon request feature, which allows users to request icons for specific applications or system icons that are not yet included in the pack.
Compatibility: Icon packs are usually compatible with a variety of launchers and devices, ensuring that users can customize their device or application regardless of their setup.
Regular updates: Some icon packs receive regular updates, which can include new icons, bug fixes, and improvements to the design.
The features of an icon pack are designed to provide users with a comprehensive and customizable experience that enhances the look and feel of their device or application.
Requirements
You need to this running software.
1). Adobe Illustrator for AI & EPS file.
2). Microsoft Edge for SVG file.
3). Adobe Reader for PDF file.
4). Photos for JPG & PNG file.
Instructions
Here are the general steps to use an icon pack:
Download the icon pack: You can download the icon pack from the platform or marketplace where you purchased it. The pack may come in a zip file or other compressed format.
Extract the files: If the pack is in a compressed format, extract the files to a location on your computer where you can easily access them.
Choose the icons you need: Browse through the icon pack to find the icons you need for your project. You can use the category organization or search function to find specific icons.
Import the icons: Import the icons into your design software. You can usually do this by dragging and dropping the icon file or copy and pasting it into your design.
Customize the icons: If necessary, customize the icons to fit your specific design needs. You can change the color, size, and other attributes of the icons using the editing tools in your design software.
Save your design: Once you have added the icons to your design and customized them, save your design file.
Export your design: Export your design in the appropriate file format for your intended use, such as PNG or SVG.