Dark Mode - Ionic Theme
Dark Mode Theme is a theme using Ionic 3 Framework.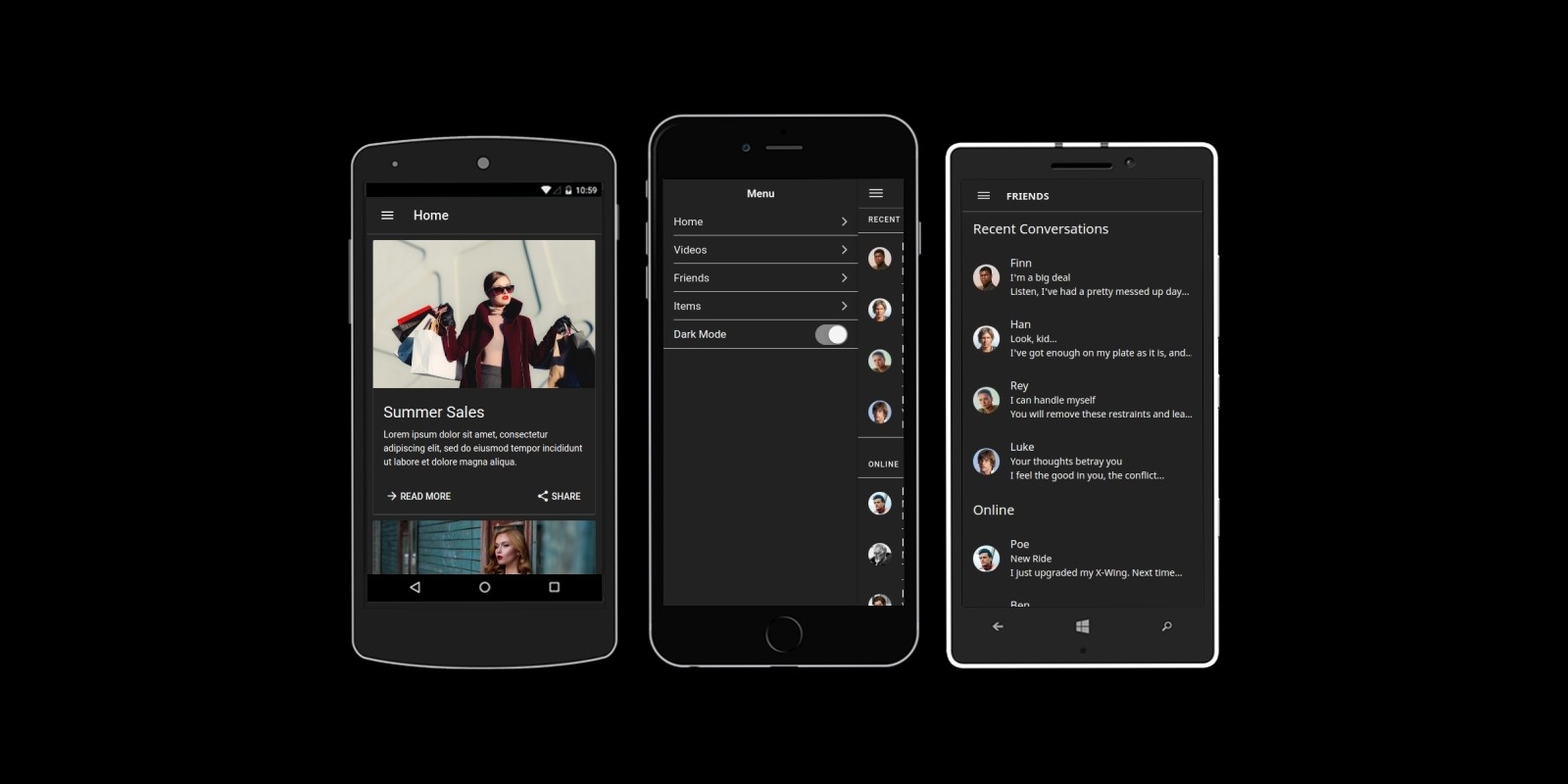 Overview
Dark Mode Theme is a theme using Ionic 3 Framework. The theme uses the default Ionic components, but adds a dynamic dark mode to the app, so the final user can switch between classic Ionic styles or a new dark appearance. The theme contains a few demo views, so it can be used as a project starter.
The app contains the following demo views:
Home - a template for a news feed
Videos - a template for video news feed
Friends - a template for contact list
Items - a template for simple list
Features
Ionic 3 - Dark Mode Theme uses components from the Ionic framework.
It is a good starter for your Ionic project.
To enable / disable Dark Mode, use the toggle on the side menu.
IOS Preview
Android preview
Windows preview
Test before you buy!
Download Ionic View App from your store
Enter code 0a0149d0 to view the app.
Requirements
Install ionic dependencies: NodeJS, Github, Cordova and Ionic 2.
Instructions
Open the app project folder.
Run "npm install" to install dependencies for the app.
Run "ionic serve" in terminal to execute the app in browser.
If you encounter any difficulties, follow the instructions from the official docs.