Battery Saver - Android Source Code
Battery Saver + Flash Charger + More Options + ADMOB ADS
×
This item is temporarily not available for sale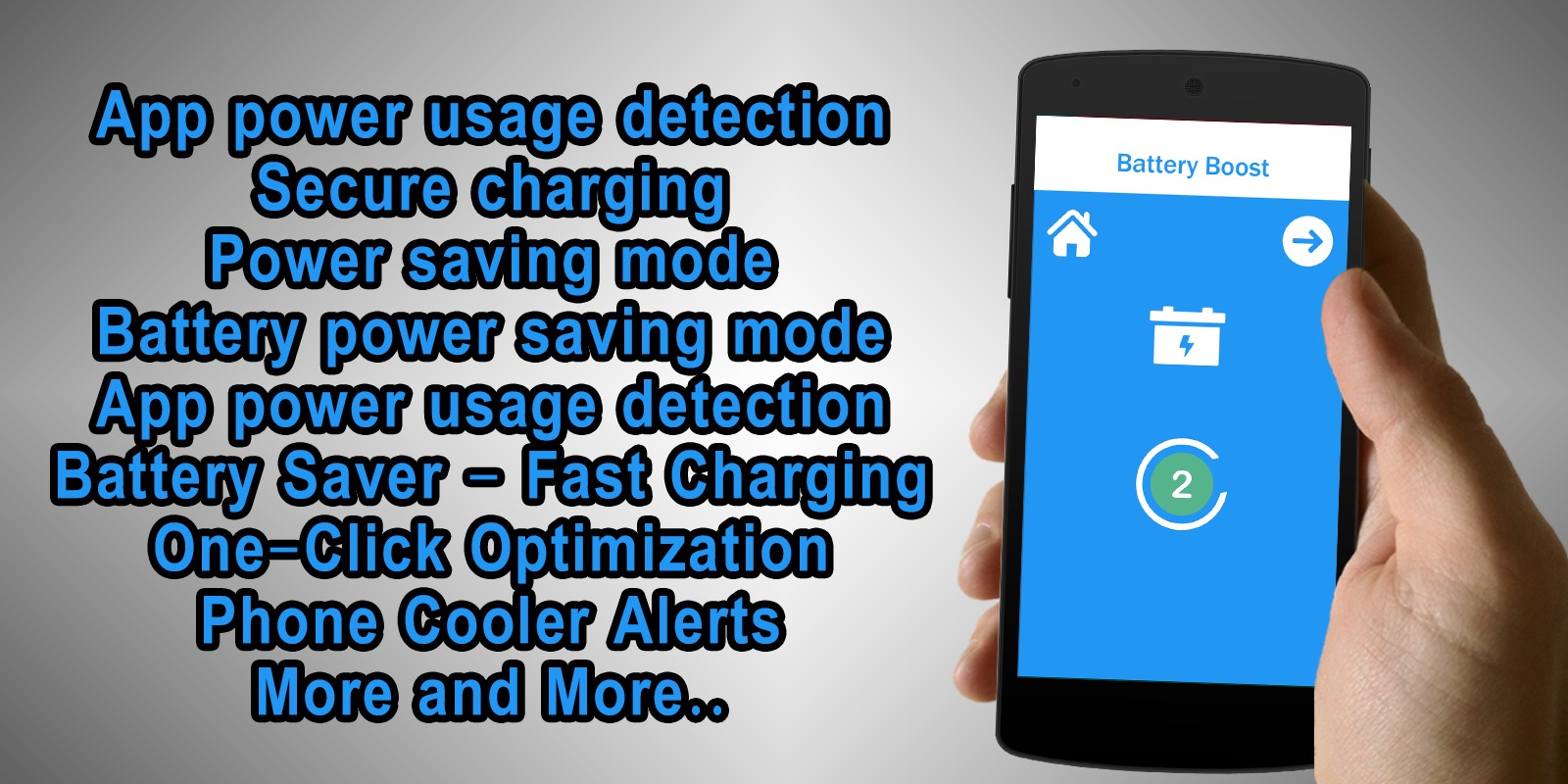 Overview
★ Battery Saver - Fast Charging
Battery Manager & Battery Saver are free apps that help save battery power for Android systems. It can help you save battery power at the touch of a button. With its many features, including power consumption ranking, memory scrubbing and background task shut-down, you can easily change the battery saving mode and extend battery life.

★ One-Click Optimization
Instantly find and fix battery power consumption problems
★ Phone Cooler Alerts
★More and More
Features
-Simple and engaging game play 
-Clean interface -Awesome sound effects 
-Admob Banner 
-Admob Interstitial 
-Very easy to reskin 
-Eclipse and Android Studio Project
Requirements
Android studio or Eclipse
Instructions
Import Project into Eclipse or Android Studio
Change Package ID, Version ID, App Name.
Setup new icons, launch screens, localization and meta-data for your app Change ID for Ad Networks.
Update Review Us URL.
Change Atlases file with new images Export Project and upload to Play Store.
Information
Category
App Templates / Android / Applications / Utility
First release
1 July 2017
Last update
1 July 2017
Files included
Layered .png, .apk, .dat, .db, .java
Operating Systems
Android 7.0, Android 4.0, Android 5.0, Android 6.0
Tags

android

,

admob

,

flash

,

Studio

,

eclipse

,

ads

,

battery

,

repair

,

fix

,

scan

,

android studio

,

saver

,

admob ads

,

Charger

,

Optimisation