Female Dark Thief Character Sprites
with Brashmonkey Spriter animations !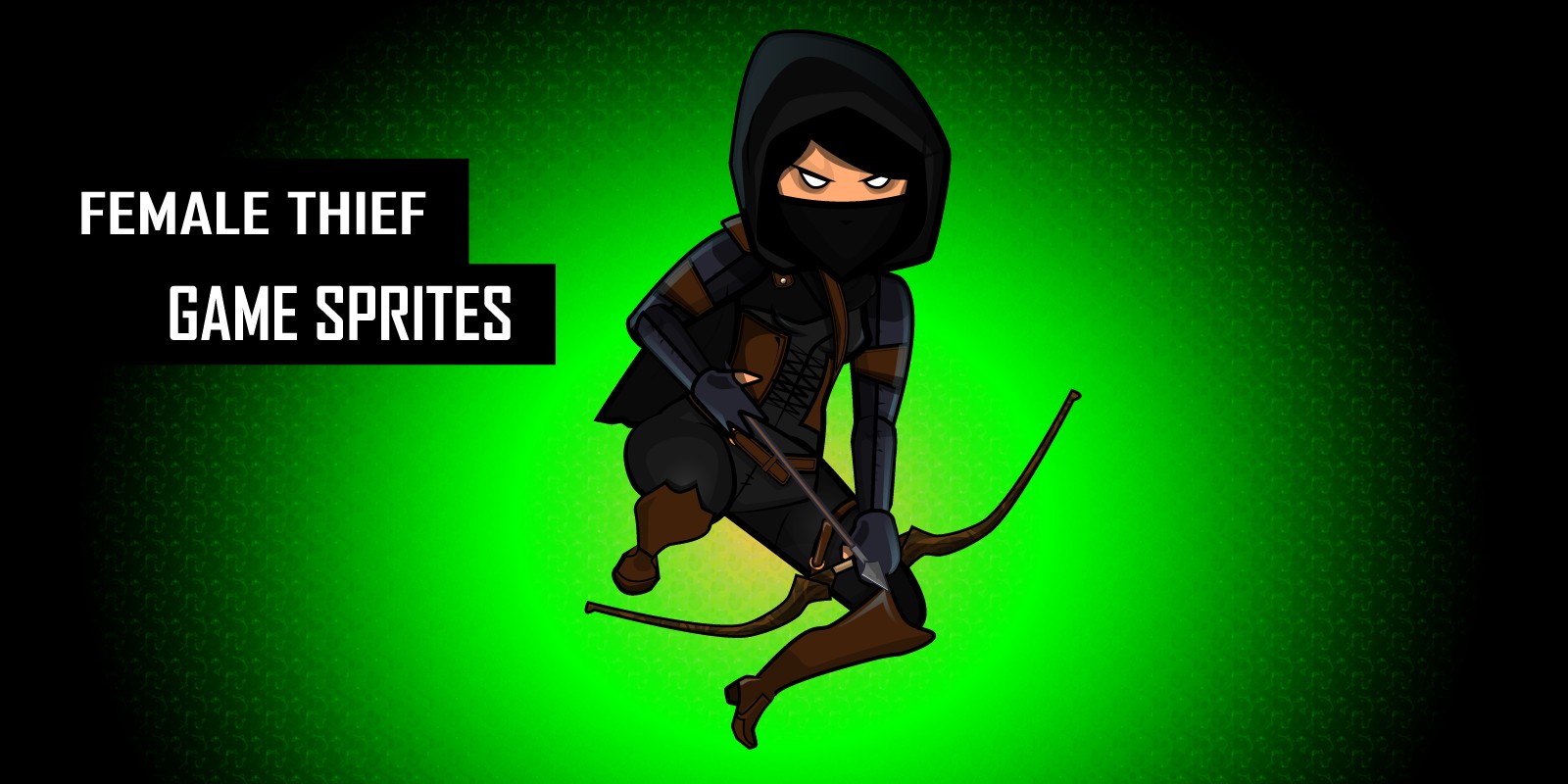 Overview
Female Thief 2D Game Character Sprite
Drawn in Illustrator - animated in Spriter - tested in Unity
The female thief is suitable for platformer / sidescroller games. Put her in an endless runner game, beat'em up, stealth like and similar adventure games. She has over 20 high quality animations and is ready to be part of your game!
List of animations:
attack sword
bow shoot
crouch
crouch-to-idle
climb idle (side)
climb walk (side)
death
forward roll
hang idle
hurt
idle a
idle b
idle-to-crouch
jump a ( jump start)
jump b (mid-air)
jump c (falling)
jump d (landing & recovering)
run
slide
throw
walk
wall slide
Features
20+ animations
customizable drawings
editable animations
source files included
100% vector
animations exported as png frames and spritesheets
character exported as separated body parts and spritesheet
Requirements
Requirement one
Requirement two
Requirement three