Vision - Visual Google Search Ionic App
Vision - Visual Google Search Ionic App
The most brilliant way to search on Google
Vision - Visual Google Search Ionic App
The most brilliant way to search on Google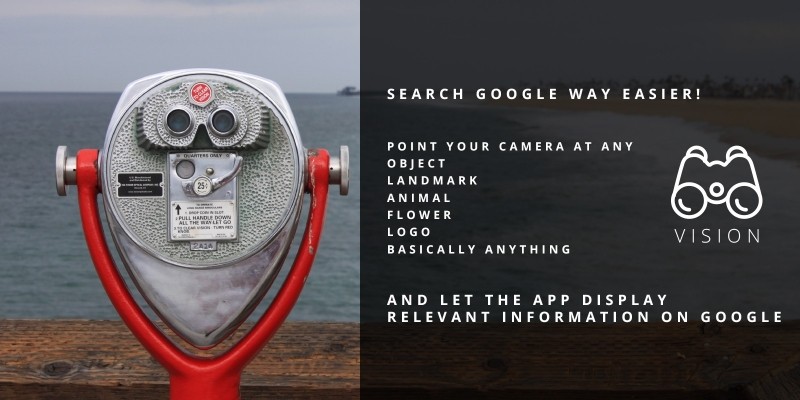 Overview
Search on Google by pointing your mobile camera to whatever you want to find.
Either is you are looking for common objects, landmarks, logos, animals, flowers, anything you can think of, Vision app is a great companion. 
Let's say you have a weird object and you don't know what it is. Maybe an older ancient object. Try to use Vision app to find more about your object.
We can even work on integrating the service in your own project. If you already have an established app, or in progress one, we can have a look. Let's get in touch, [email protected] is my email.
You can try the demo app by installing it from Google Play Store directly, or by downloading the APK file from our servers here.
You can check our Classified ads marketplace mobile template here.
Features
Google Image Recognition Service
Google Search Service
Easy for the eye UI
Requirements
Ionic 3 framework
Google APIs keys
Instructions
Everything included in the docs.