Pro music player with Equalizer For Android
Music Player with powerful equalizer, Quick search all music files, custom background, feel free to get this perfect audio player





Average rating of

4

based on

2

votes
×
This item is temporarily not available for sale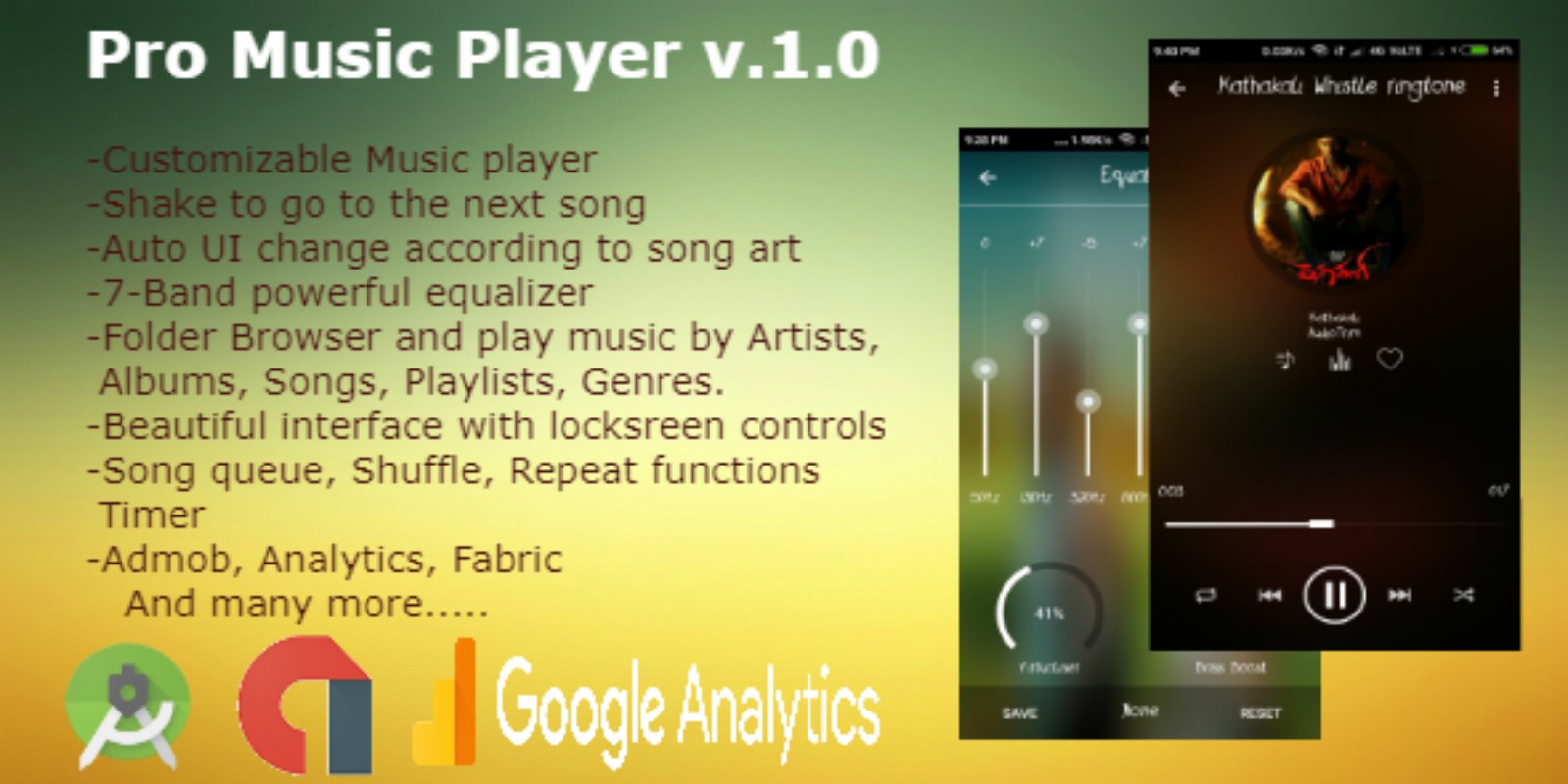 Features
Amazing UI/UX
Powerful equalizer
Shake control
Requirements
Android studio 2.2 and above
Admob ID
Google play developer account
Instructions
Buy and download the files
Open documentation and follow it
Import it to android studio
Reviews
9 months ago

Rating:

Code is very bad. It is full of fatal errors and doesn't match with android oreo.
No notification bar in oreo to control currently playing music.
If you are planning to buy this then you may end up spending a lot of time in correcting the code.


10 months ago

Rating:

it's works after some modification in admob and fixing some problem in closing the application ,( isn't closed 100%) , error in progard...
Anyway this is great work, i like the animation between activities , moreover it's easy to reskin ,
i would like to thank you for this work , I wish you more success.
Information
Category
App Templates / Android / Applications / Music
First release
30 October 2017
Last update
30 October 2017
Files included
.apk, .java, .xml
Operating Systems
Android 7.0, Android 4.0, Android 5.0, Android 6.0
Tags

download

,

Music

,

audio

,

media

,

music player

,

songs

,

android music

,

equalizer music player

,

bass