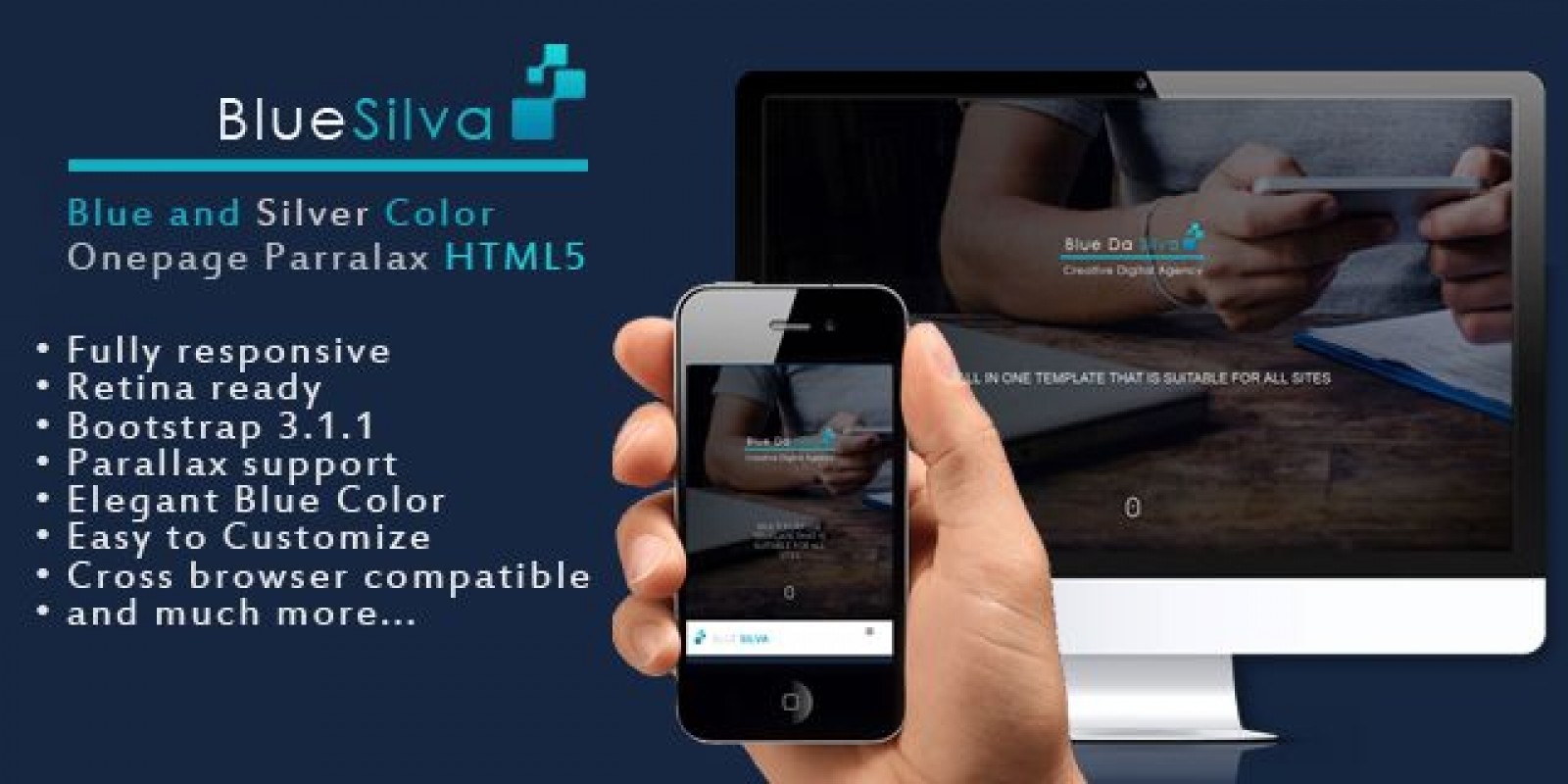 Overview
Description
BlueSilva, a one page parallax Bootstrap theme with multipurpose use.
Features
• Fully responsive
• Retina ready
• Created with Bootstrap 3.1.1
• Parallax support
• Elegant Blue Color
• Easy to Customize
• Cross browser compatible
• and much more...
Included
CSS
JS
PSD File
More:
More:
• Animate.css
• Waypoint integration
• FlexSlider
• Mobile Menu
• Goggle maps
Requirements
IE 9+
Firefox 14+
Chrome 19+
Safari 5.1+
Opera 12+
Instructions
Unzip file into your hard disk.
Please make sure that your browser is compatible with bluesilva template.
Changes all images with yours. (You can replace all images in the folder 'images')
To make simple, just open the psd file and replace the background image with your image then save to correct destination folder.
Start edit the content.