Twick - Hashtag Search And Trending PHP
Twick is a plugin to gather refine data from twitter, It allows you to search for a hashtag and find all data of that hashtag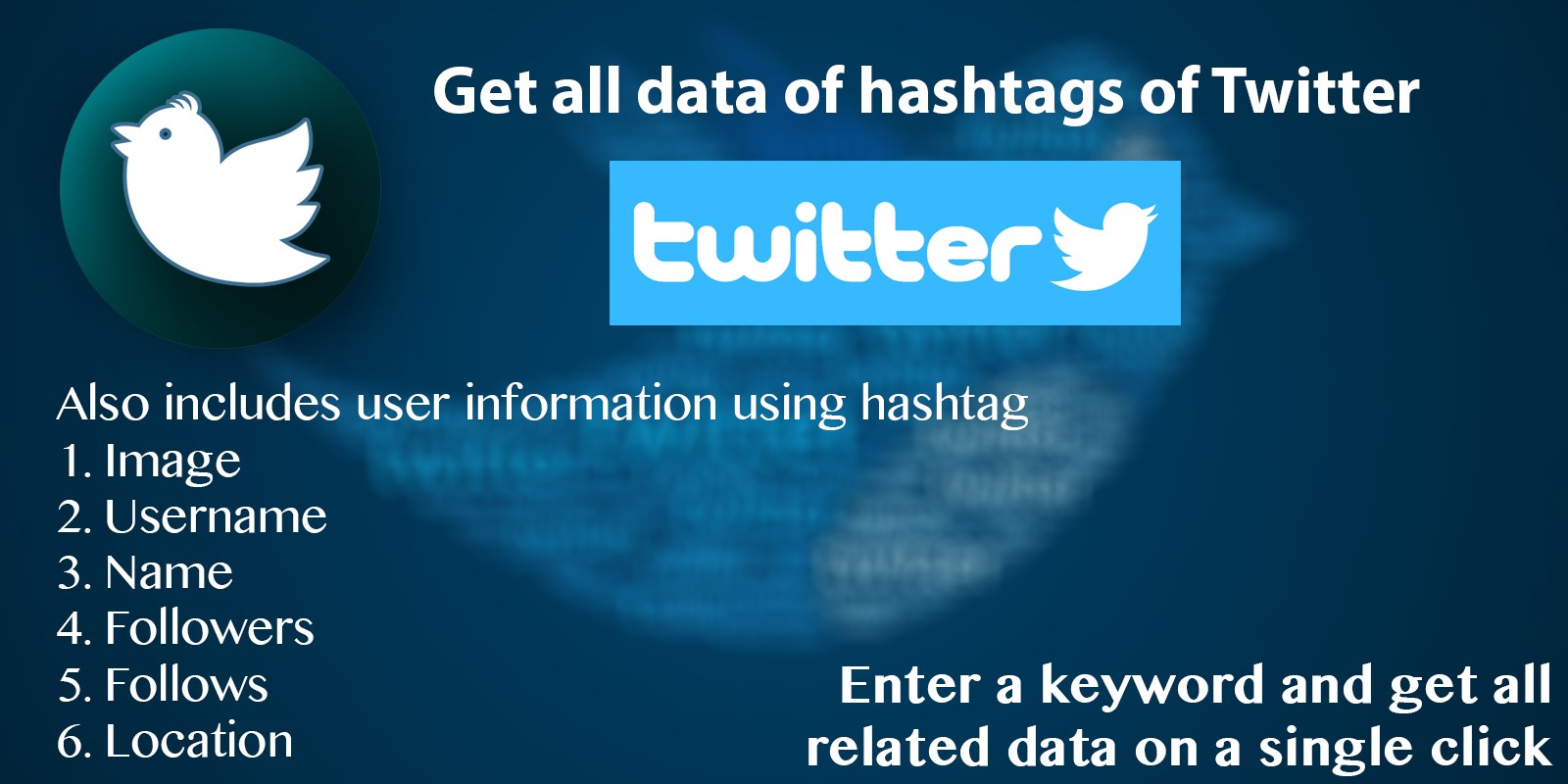 Overview
Twick is a PHP plugin that allows user to gather information about a certain thing or trend. Twick allows user to search a hashtag, Twick will gather all data of the particular hashtag to the script and show all related data. 
Twitter data analysis has never been this easy to be able to fetch all data of twitter for one particular hashtag. 
---
For instance a user want to search about "BlackFriday". The user would enter the Black Friday in the search bar press enter and all of twitter's data within no time would be fetched which includes a hashtag "#BlackFriday" with all users details who and when posted about the hashtag with the original post, the number of followers of the user, number of follows, username, location and the original tweet redirecting to twitter. 

Data classification was never this easy. Latest trends in Pakistan is also available on one click.
Features
Fetch all related data of a particular keyword
latest trends of Pakistan
Shows data of the person with the keyword
Data of a person includes, Name, Username, Photo, Original Tweet, Followers, Follows and Location
Instructions
Just use the code on a single page and you're good to go