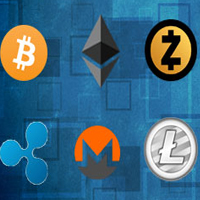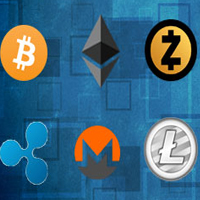 CxCoin - Cryptocurrency Tools PHP Script
CxCoin - Cryptocurrency Tools PHP Script
Cryptocurrency Tools (Price Alert, Converter Calculator, QR Code Generator)





Average rating of

4.0

based on

3

votes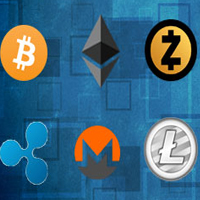 CxCoin - Cryptocurrency Tools PHP Script
Cryptocurrency Tools (Price Alert, Converter Calculator, QR Code Generator)





Average rating of

4.0
Overview
CxCoin is a PHP web application, cryptocurrency information and statistics, coin price charts, historical data and more...
Cryptocurrency Market Cap.
Coin Price Alert
Convert Calculator
QR Code Generator
Exchange Sites
Other Pages (Contact, Faq and more)
Sitemap
You can also quickly create a coinmarketcap.com clone site. The perfect and fully automated system awaits you.
Features
Coinmarketcap.com API with over 1600 active coins (BTC, ETH, XRP and more coin)
 Automatically finds newly created coins and adds them to the site
You can see the special coin page, coin statistics, coin social networks, coin past data and more.( web site, explorer, chat, message board, announcement, source code )
 Automatic market cap. with Ajax
There are 168 currency units. Currency values are automatically updated. You can activate or deactivate the desired currency.
There are 3 languages on board. (English, Spanish, Turkish) You can add new languages quickly and easily. You can make active languages active or passive.
  Unlimited color choice! You can change site colors, header and footer colors.
You can set separate seo settings for each page. (Title, Description, Keywords)
Fully automated sitemap that adds every page
You can change the whole site with Admin panel. (logo, background image, smtp settings, seo settings, page settings, ad settings, extra code and more)
Design compatible with all devices! (Mobile, Tablet, PC)
Coin Market Capitalization
You can see the cryptocurrency automatically with AJAX
Coin name, coin icon, price, market cap, volume (24h), change (24h), price graph (7d)
Automatic ranking order according to coinmarketcap.com data
Quick cryptocurrency search with AJAX
Updates automatic cryptocurrency values every 5 minutes
Coin Price Alert
Generate an alert based on the price falling or rising
It is automatically notified by email when the warning is completed
Uyarıyı yönetici panelinden engelleyebilirsiniz.
Convert Calculator
Currency to Crytocurrency
Crytocurrency to Currency
Crytocurrency to Crytocurrency
QR Kod Üreticisi 
Generate QR code for Bitcoin, Ethereum, Litecoin and Dogecoin
You can download the Qr code instantly
Requirements
PHP 5.6
Mysql 5.xx
Cronjob
URL Rewrite
Instructions
Upload Files to Ftp
Complete your installation steps by entering your site
Reviews
Jul 21, 2019

Rating:

Mar 9, 2018

Rating:

Mar 5, 2018

Rating:

It is extensive script