Choco Drops Buildbox Template
Choco Drops Buildbox (BBDOC + AS + Eclipse )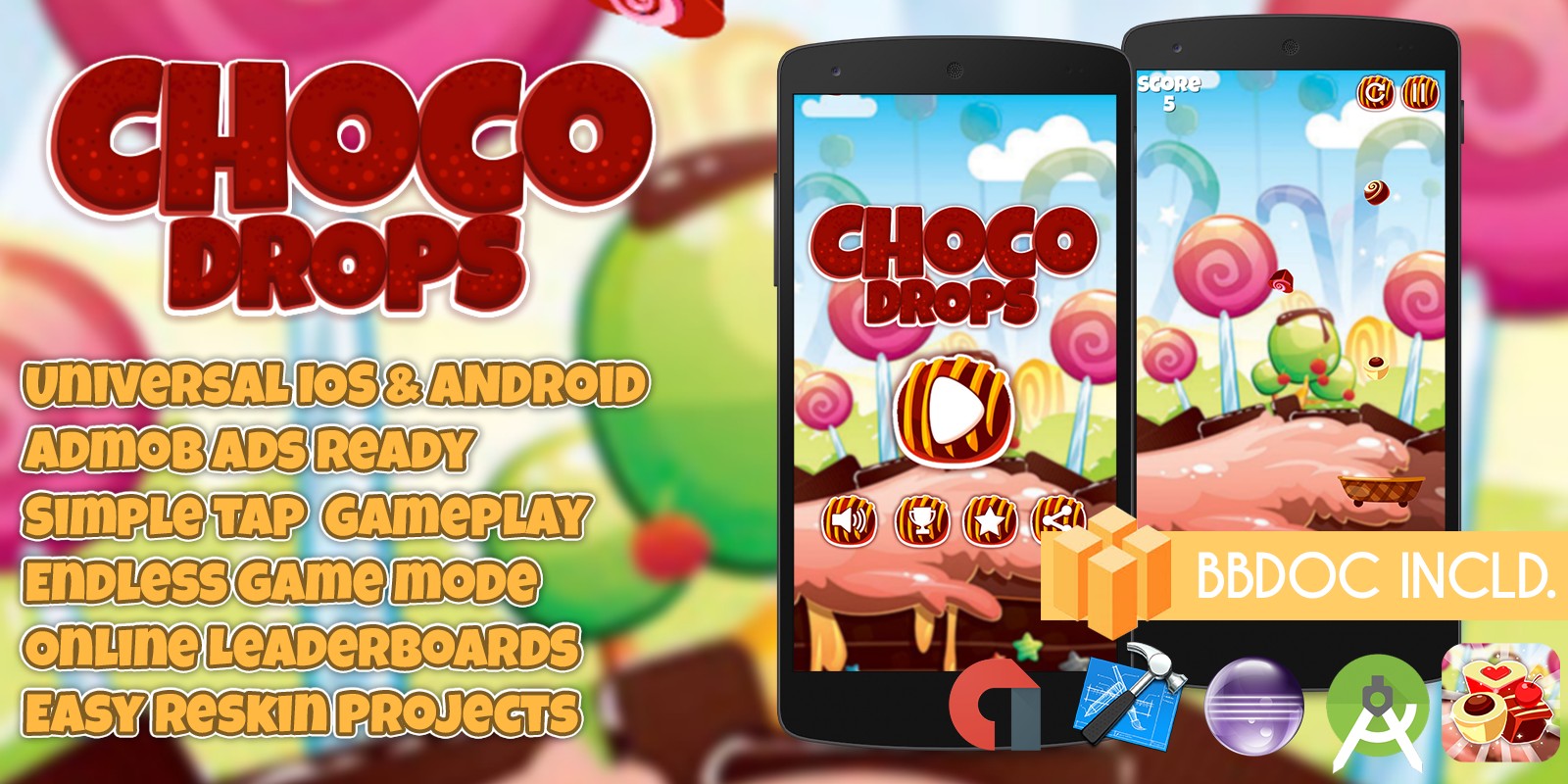 Overview
Choco Drops is one of amazing classic game for Valentine events , Love your friends and girlfriends and play the game together until you get your highscore . this game is really simple and easy to play , suitable for kids and for young person . Easy control game that is only left and right , the main idea is block or catch all droped chocolate , avoid them to fall pass the basket and you will game over . this game is simple classic game with endless game mode , simple gameplay and really easy to reskin , this game was made by buildbox software .
Features
Main Features
Universal (phone & tablet)
AdMob Banner and Interstitial
Share buttons
Rate Button
Review Buttons
Endless Game Mode
Online Leaderboards
Easy Reskin Projects
This File Includes
Choco Drops Buildbox Project
Choco Drops Eclipse
Choco Drops Android Studio
Choco Drops IOS Xcode
PNG Icon Choco Dropss
All Assets Included
Documentation Files
Requirements
Disclaimer
if You Already Purchase this Items , and you have Problem with my items you must read this before . 
If you want to Build APK , You need ?
Download Eclipse 
JDK 7 for Your Sistem
Another Important !! 
Install API 21 or higher from SDK Manager on ADT Bundle . 
If you want to Preview the Game , you can try on Genymotion or Real Device . Do not use Eclipse Emulator .