Boxes Vs Jumping Ball - Buildbox Game Template
Boxes Vs Jumping Ball - Android Studio + Eclipse + Xcode + Buildbox Template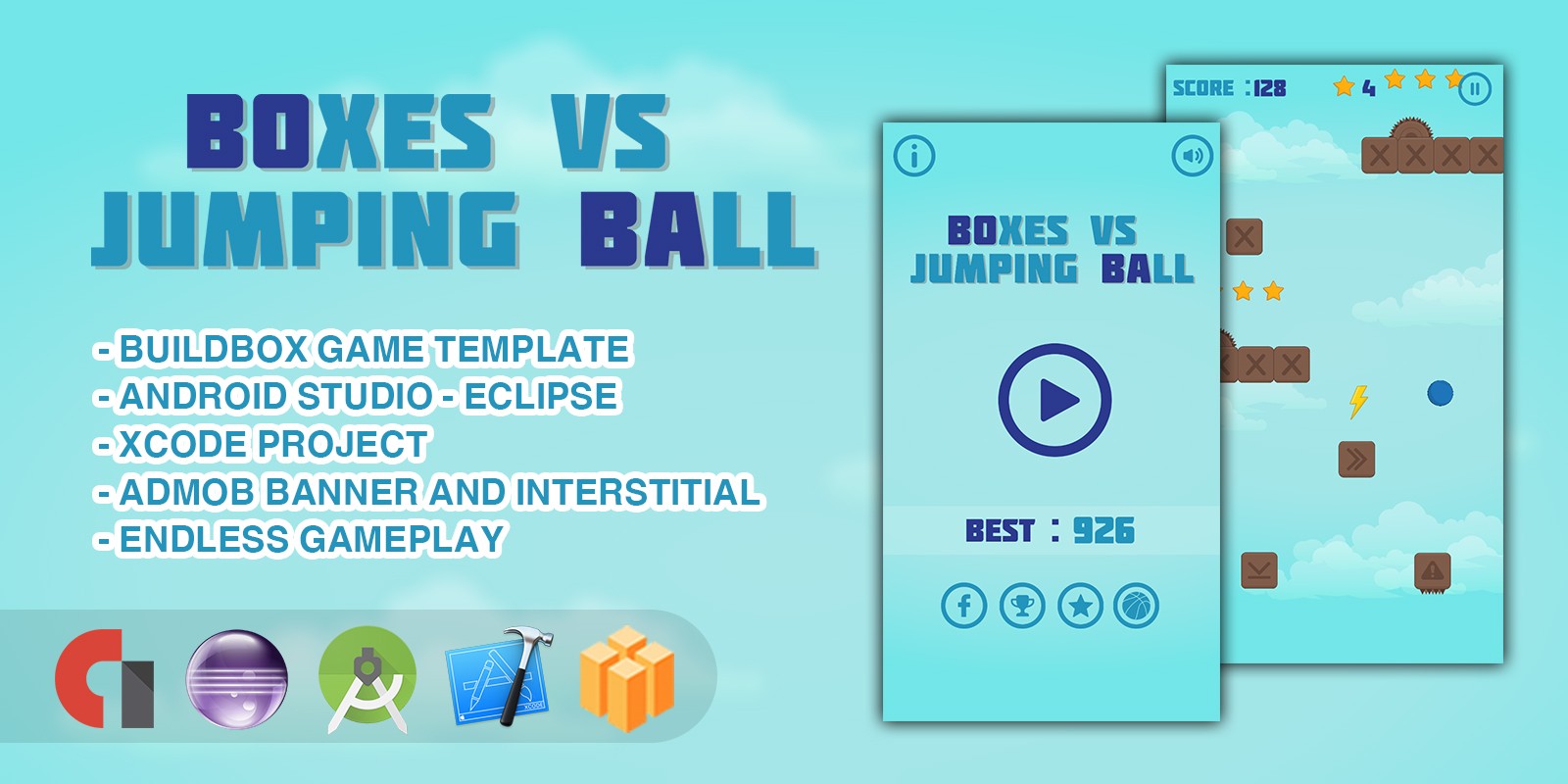 Overview
Boxes Vs Jumping Ball Is addictive Game, This game made by buildbox software have Multiple balls . you can add admob banner and easy to get more revenue from this game . this game also have share button , mute button , that you can customize easily .. made by Buildbox Software.
+ This game has been created with buildbox 2.2.8 (BBDOC file included)
+ AdMob :
+ This File Includes :
Buildbox (BBDOC) Project
Eclipse Project
Android Studio Project
Xcode Project
All Assets Included
Documentation File
+ For special changes or Reskin services, please contact us : zahragames.studio@gmail.com

Features
Multiple balls (Football, Basketball, Tennis ...)
Endless gameplay
Universal (phone & tablet)
AdMob Banner and Interstitial
Google Leaderboard
Share buttons
Facebook buttons
Rate Button
Sound On/Off Option
Eclipse / Android studio
Xcode Project
Requirements
Android Studio 2.3.3
Eclipse Juno
Xcode 8
Important !! 
Install API 21 or higher from SDK Manager on ADT Bundle .