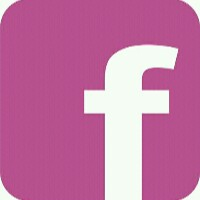 Funszones Social Networking PHP Script
Social networking ready made php sceiot where users can chat with each other and post feeds and pictyres.





Average rating of

5.0

based on

1

votes
Overview
Funszones social networking is a very simple and awesome php script which comes with many built in features and awesome look.
The scdipt comes with 2 diffrent versions which are The mobile abd Pc views.
It is abosolutly 100% friendly to use. and easy ri manage with a responsive admin panel.
Admin panel can modify and configure the site as wished to use.
demo url (check live preview)
User Login Details
Email: Admin@funs.com
Password: admin1234
Chat, Flirt, meet new people all in one Go!.
We engage in continus upgrading to make more and cool feature for the web application.

Update as at 27 Sept 2018
>> Many bugs Fix
>> Users settings page modified.
>> Change password feature updated
>> User ability to close accounts.


Next upcomming updates...

>> Chatrrom sections
>> Forum sections
>> Page creating section.
>> Expect more.....



Features
Special Pc and Mobile design
Admin Panel
Newsfeed Section 
Share Feelings
Share Pictures
Cover photos 
Messaging System
Friends System
Notification System
Real time Chatroom
Comnenting and Like system
Ajax User Live search feature.
And More...
New Feed Section
Profile page
Profile Settings page
My friends List
And Many more
Instructions
Check the Documentation Folder