Sky Passage - Buildbox Template
Stylish game with original gameplay with beautiful graphics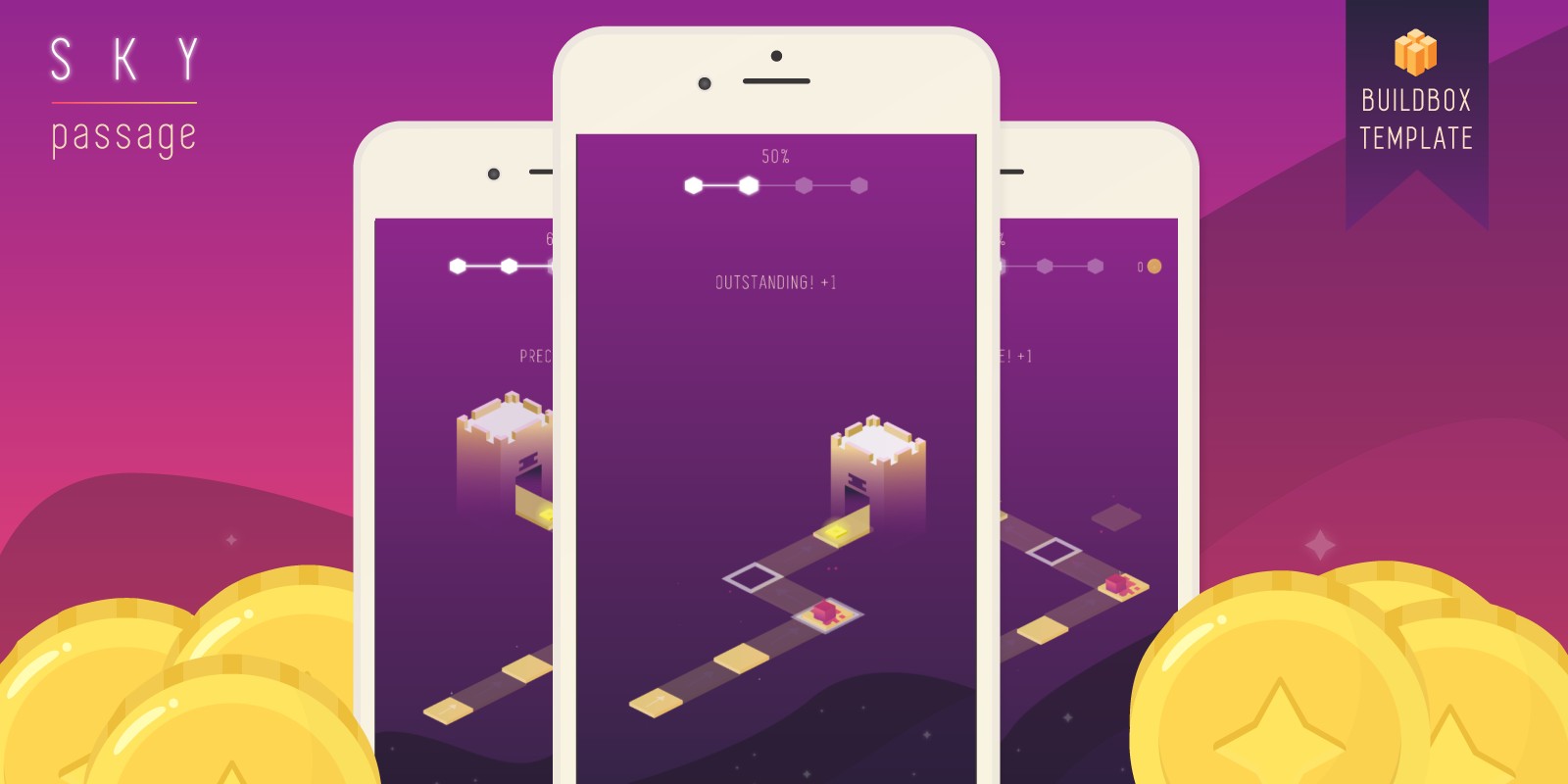 Overview
Precisely time your next tile placement in this beautiful minimalist isometric game. 

Build awesome minimalist style games with amazing gameplay using this stellar Buildbox template. Works perfectly on 2.3.6
Features
GREAT GAME IDEA!
A level system based on overlapping lock buttons.
Add Slow-motion: modifies the timewarp for 5 seconds. Costs coins.
Skip a level. Costs coins
Daily Reward: The user receives coins every day (if claimed)
Rewarded video system: The user can watch a 30-second video ad to receive coins
Minimalist animations and particles.
Beautiful, animated User Interface, designed to be as intuitive as possible.
& much more.
Simple Controls - Hyper-Casual Style.
Requirements
A valid Buildbox subscription (pro plan)
Experienced using Buildbox.
Instructions
The .bbdoc file is pretty self explanatory and straightforward, however, if you encounter any issues feel free to send a message.